As reported by Complex.com today:
The roster has been announced and you are already planning your outfits and transportation to Lollapalooza this summer, but you may want to rework your schedule after reading this news. Shepard Fairey has announced that he will be curating an art show to coincide with the events of the music festival, and according to the Chicago Tribune, it's going to be a big one.
Entitled "Art Alliance: The Provocateurs," the show will feature the work of street artists as well as illustrators and poster artists and will be held inside a 25,000-square-foot building. Futura 2000, Eric Haze, Invader, Mark Mothersbaugh, Gary Panter, Ryan McGinness, Dzine, Winston Smith, Camille Rose Garcia, FAILE and RETNA have all been confirmed for the show with others to be announced in the near future. "A lot of the creatives we bring in and a lot of the audience who comes in, they're thirsty for more cultural stuff," says Charlie Walker, co-founder of the C3 company that promotes Lollapalooza and a marketing partner in the Art Alliance show. "They want other things to do while they're in town, and we'd like to diversify — it's just a natural fit."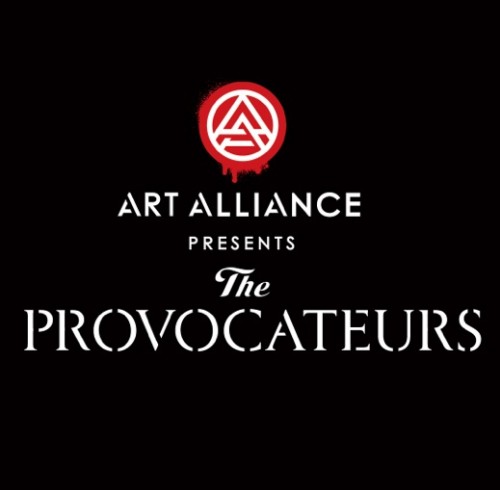 Shepard Fairey also echoed the need for an art component during the festival, stating that "a great thing about music is how democratic it can be…Art is increasingly about straddling worlds. That makes it a natural fit for music, which is doing a lot of those same things. Barriers between so-called high and low art are not so much there now. The time seems right for music audiences — full of creative-minded people — to be in tune with what is happening not only in the fine-art world but with posters, street art, works that are extensions of fashion."
Expect more updates on "Art Alliance" as the festival gets closer.
For more information on Art Alliance, see links below.