To celebrate Earth Month, in collaboration with PangeaSeed Foundation, I'm pleased to release, "Protect The Blue Planet" which features an endangered North Atlantic right whale emanating a mandala with the earth as its focal point.
In several cultures, the mandala represents harmony, unity, and wholeness, all of which are important concepts when considering the interconnected nature of the planet's ecosystems, people, and species. The mandala features floral ornaments symbolizing harmony in bloom, but also flames as a reminder of the perils of global warming.
The "Protect the Blue Planet" and "One Ocean-One People" text within the artwork and the blue color palette serve to emphasize the crucial connection between healthy oceans and a healthy planet.
– Shepard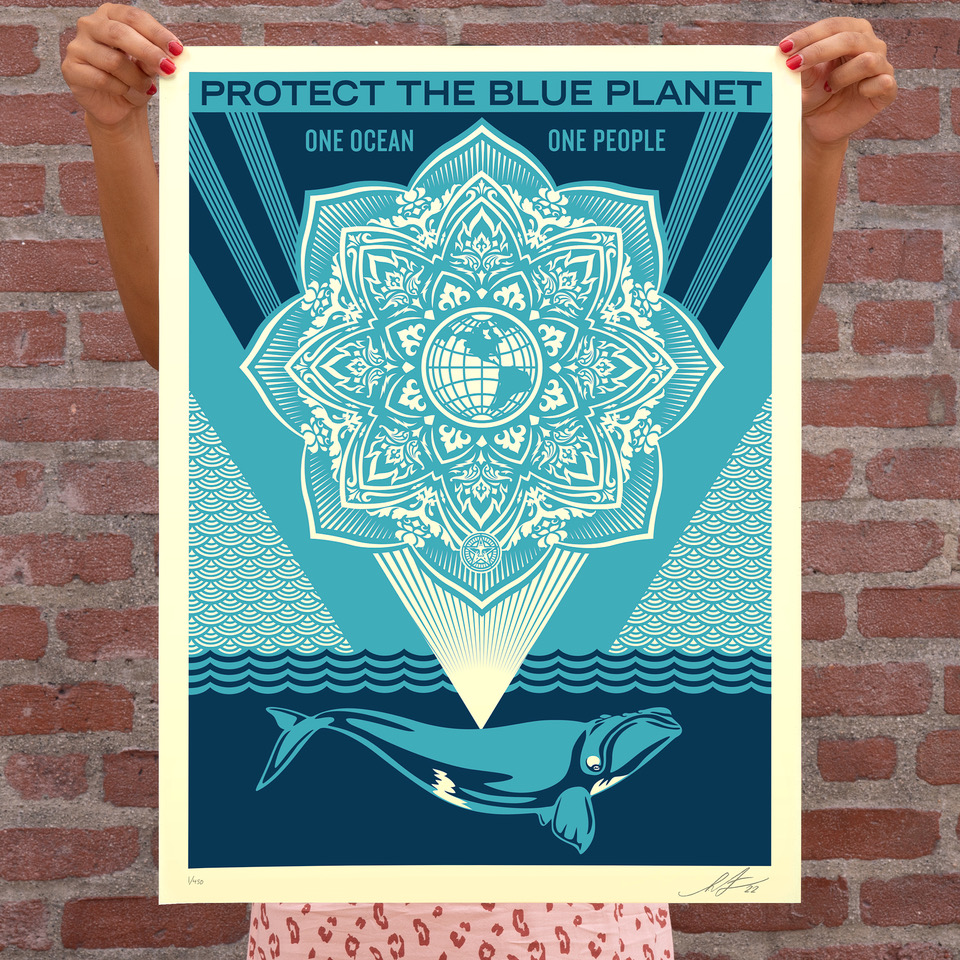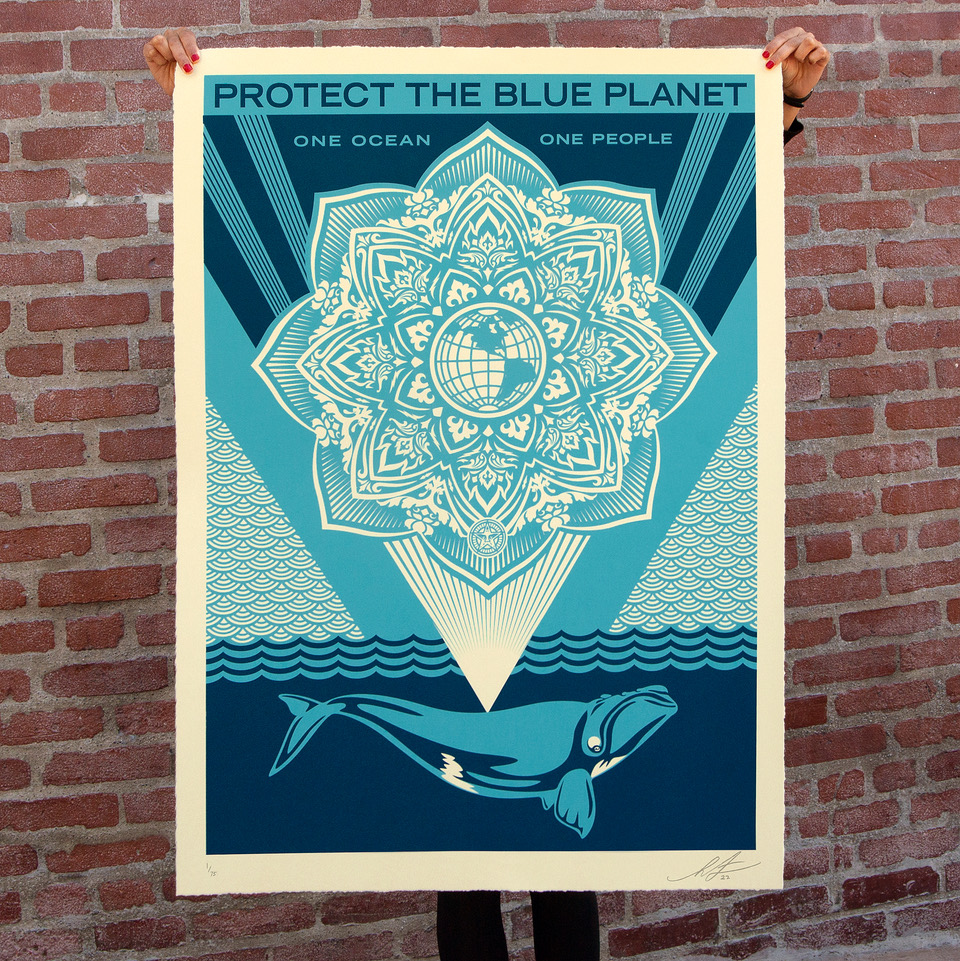 The artwork is available as stand-alone screenprints in two variants and also bundled with "Sea Change: A Decade of Artivism for Oceans," PangeaSeed Foundation's brand new book that features Shepard Fairey's foreword and his Seawalls mural that this print is based on.
Head to this link for all the details, help us give our oceans a creative voice, and thank you for your support!