"Flood – Save Our Stages" Print Available Through Flood Magazine!
November 10, 2020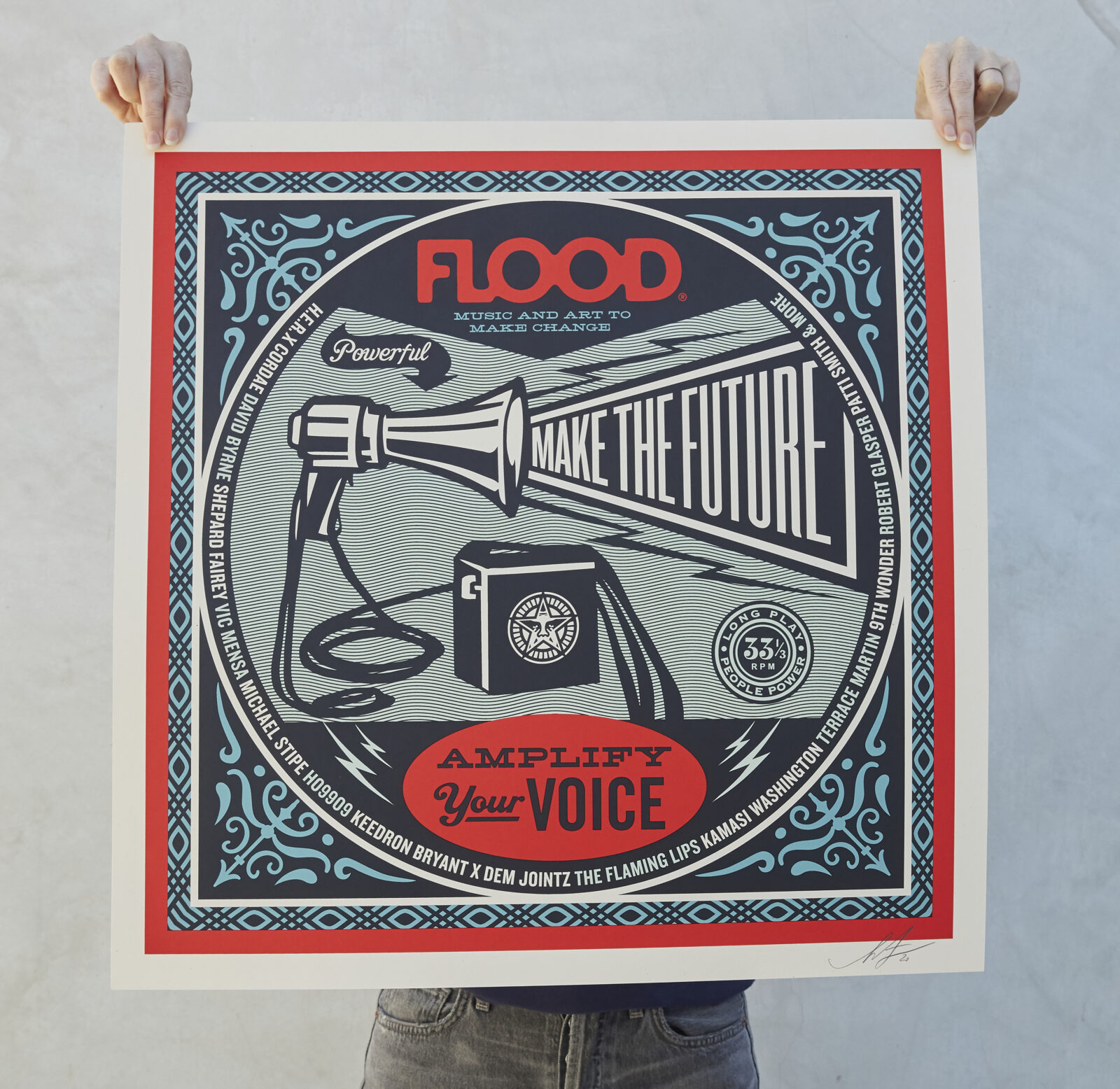 I was honored to create Flood Magazine's cover art for Flood 11: The Action Issue, which is meant to inspire action and hope for the future. Prints of this cover art are now available on Flood Magazine's site, where 100% of net proceeds will be donated to the NIVA Emergency Relief Fund to #SaveOurStages! This print is also available as a bundle with FLOOD 11: The Action Issue three-pack featuring all three of my cover designs.

Music is the heartbeat of my work, it inspires me daily both sonically and lyrically. We can all remember the shows that shaped us, and the spaces where we experienced them, and I urge you to do what you can to support our independent venues so that many more generations can find their space too. Thanks for caring, and get your hands on this print here!
-Shepard