Shepard obviously feels strongly about the NRA's influence on legislation and this Brave New Films project is a great opportunity to push back against their manipulation. Support this please!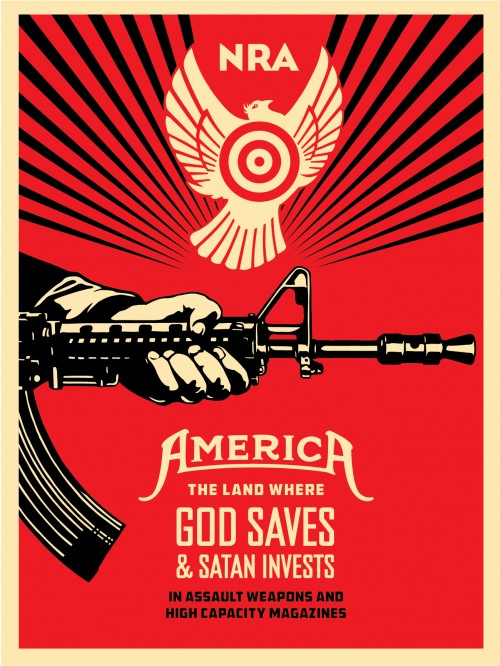 Per Brave New Films:
The Real NRA: Making a Killing is a feature length documentary that will expose the public health crisis the gun lobby has created in the name of profits and furthering their extreme ideology.
The documentary is already over 65% funded! But we need you today to get all the way there. You can produce this film, you can tell these critical stories.
There are only 9 days left to meet our goal and a generous donor has agreed to match 100% of donations if we do.
Today only, donate any amount to The Real NRA and one lucky winner will be eligible to receive two invitations to our advanced screening*. You could be invited to our studio in Culver City to be among the first to see the film, give us feedback and attend a post screening discussion with Director Robert Greenwald.
All donations large or small help us towards our goal. Please contribute now.
We will never be able to match the money of the NRA and gun companies, but by telling these stories through film, we can energize this movement and be a real force for change on this profit-driven public health crisis. Thanks to the hundreds of donors already supporting this film, we are within reach of making this film a reality.
Contribute today. Let's tell these critical stories. Click here to help!