SINGAPORE! My exhibition "The Future is Unwritten" will be opening at Opera Gallery in Singapore from 15 September – 15 October 2023. With the title "The Future is Unwritten" and the topics, I'm asking the audience to consider hope and action over nihilism. I create art as personal meditation on complex global issues, distilling ideas down to compositions aiming to provide beauty and a message. My messages leave each viewer space for interpretation, but my goal remains to inspire a spark against apathy. I also find a lot of joy in creating beautiful patterns and symbols, and I'm excited to share my work with Singapore through Opera Gallery. Hope to see you there!⁠
–Shepard⁠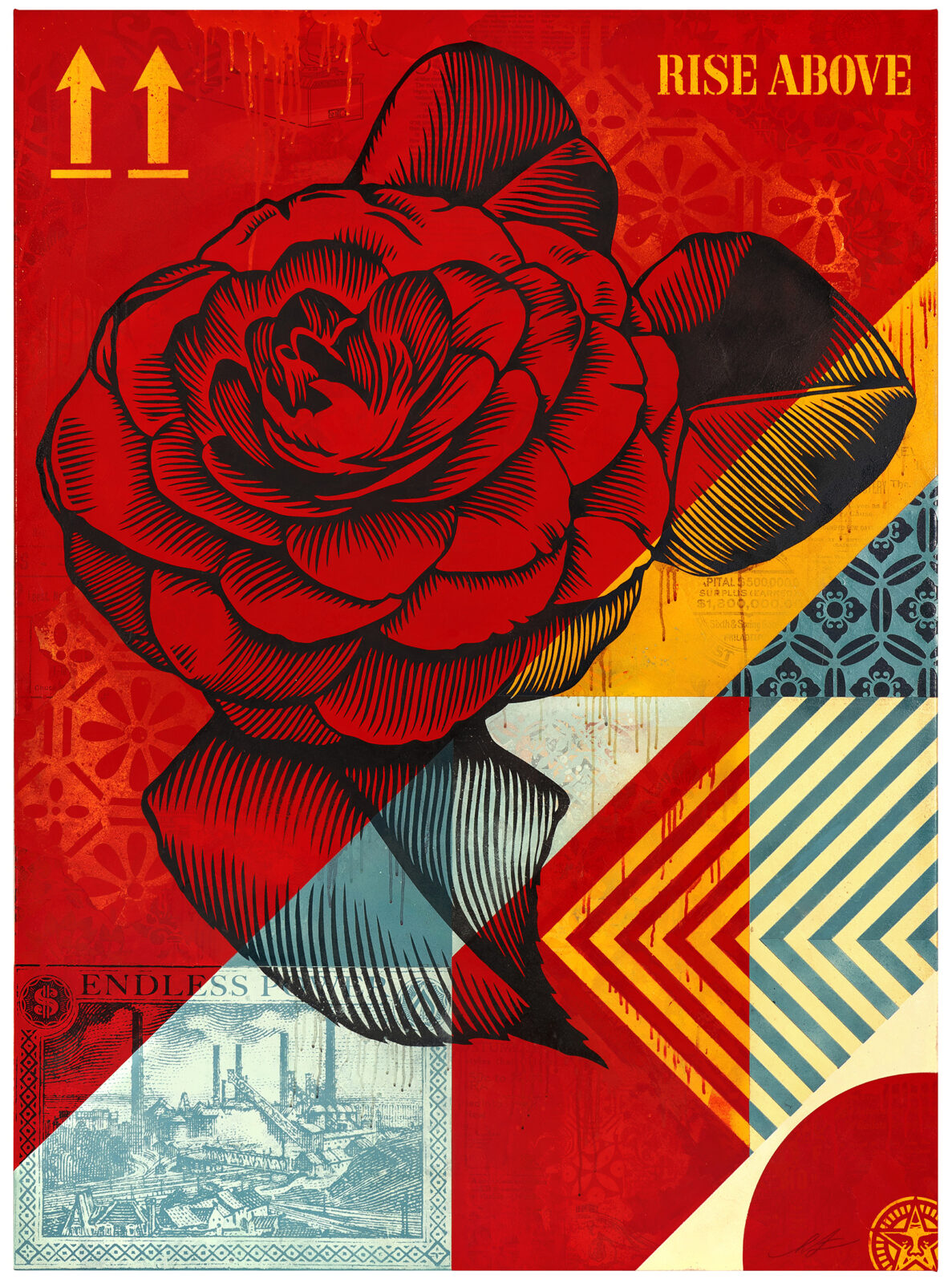 OPERA GALLERY SINGAPORE
15 September – 15 October 2023
Opera Gallery Singapore is proud to welcome Shepard Fairey for his first ever solo exhibition in Southeast Asia, titled "The Future is Unwritten". The gallery is thrilled to introduce the artist to the city's burgeoning art landscape on his first ever visit to the country.
'The Future in Unwritten' presents an expansive collection of innovative creations that seamlessly blend Fairey's distinct visual style and recurring motifs with progressive techniques and fresh imagery. In an era riddled with crises encompassing climate upheaval, conflict, nationalism, widespread misinformation, and democratic erosion, Fairey remains resolute in his conviction that art can galvanize change and mold a more optimistic tomorrow.
The ensemble of works that constitute 'The Future Is Unwritten' encompasses a diverse array: mixed-media paintings on canvas, one-of-a-kind creations on paper, multi-part modular artworks, prints on both wood and metal, original illustrations, retired stencils, and circular compositions on paper and panel.
Beyond the conspicuous socio-political narratives woven into Fairey's art, his recent endeavors embrace symbolic ideals like harmony and interconnectedness. These concepts are embodied through diverse means, from the spiritual unity and completeness symbolized by circular formats to the connections that materialize between seemingly unrelated segments within his modular compositions. The interplay of images, motifs, text, geometric elements, and collages within the pieces comprising 'The Future Is Unwritten' yields a vibrant visual cadence, all the while prompting viewers to recognize the intertwined essence of numerous global concerns.