"The Beauty of Liberty and Equality" Offsets Available July 17th through Station 16 Editions!
July 15, 2020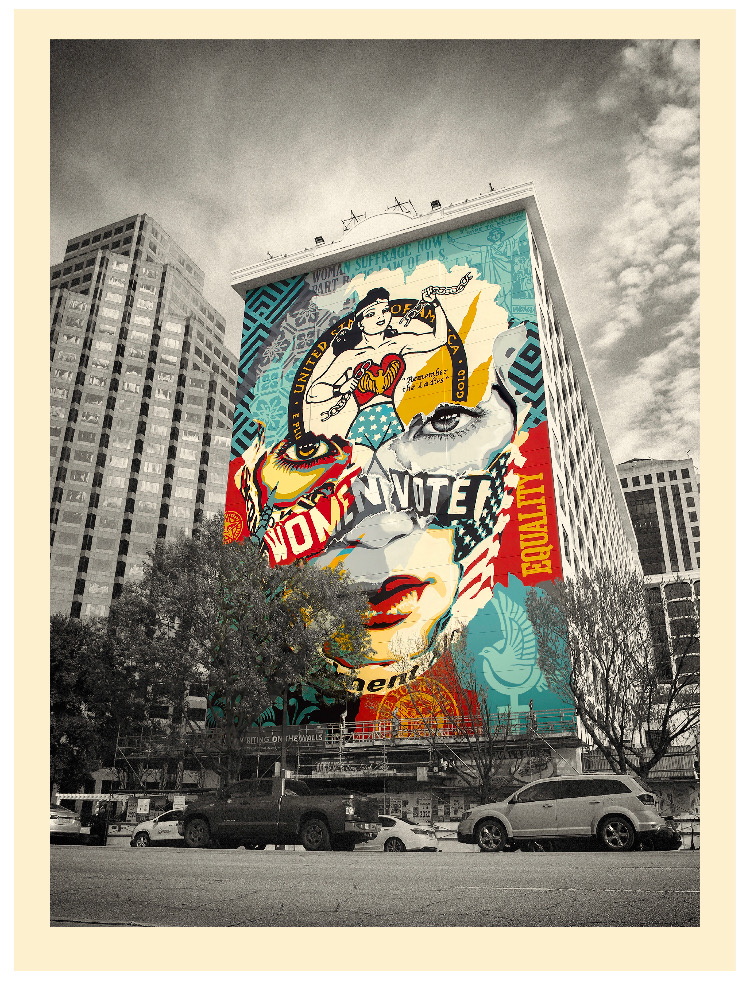 I was pleased with the response to the previous release of "The Beauty of Liberty and Equality" with Sandra Chevrier and Station 16 Editions. A new offset print is releasing THIS FRIDAY for those who are interested. Check out Station 16 Editions' post here below and please note that you may experience dealys due to COVID-19. – Shepard
We have received HUNDREDS of messages about The Beauty of Liberty and Equality silkscreen print by Sandra Chevrier X Shepard Fairey. Indeed, this one was a limited edition of 200, and it IS completely SOLD OUT. However, we have been working on a little something that might get you very excited. We are super happy to announce this new launch: an offset print based on Jon Furlong's picture of the mural created by Sandra Chevrier X Shepard Fairey to honour the 100th anniversary of the ratification of the 19th Amendment. You might have seen this beautiful mural that was curated by Station 16 in Austin for the occasion. The print will be available for purchase July 17th at 12 pm (EST). It is an edition of 500, 24 x 18 inches, and it will sell for $150 CA including free shipping in North America. Set an alarm and refresh this link right on time to maximize your chances of getting it! Note that we have added new features to ensure that our website is as protected as possible against fraudulent transactions. No reservation! Good luck!