I admire Ai Weiwei for his art and his activism. His art is beautiful in form, and in function embodies the principles of populism and social consciousness I aspire to in my own practice. This poster is a tribute to Ai Weiwei's art, his courage to be outspoken, and in support of his ongoing political struggle with the Chinese government. I hope the image will help raise awareness and advance dialogue that might lead to permission for Ai Weiwei to travel freely and continue to express himself.   – Shepard
Check out more about the support of Ai Weiwei in collaboration with Friends of Ai Weiwei in this recent article from the Los Angeles Times.
The Ai Weiwei print will be available as a limited edition of 375; the artist is donating 100 posters to the Brooklyn Museum, which will present an Ai Weiwei retrospective exhibition, "Ai Weiwei: According to What?" from April 18 through August 10, 2014. Thanks to Pace Prints for their support.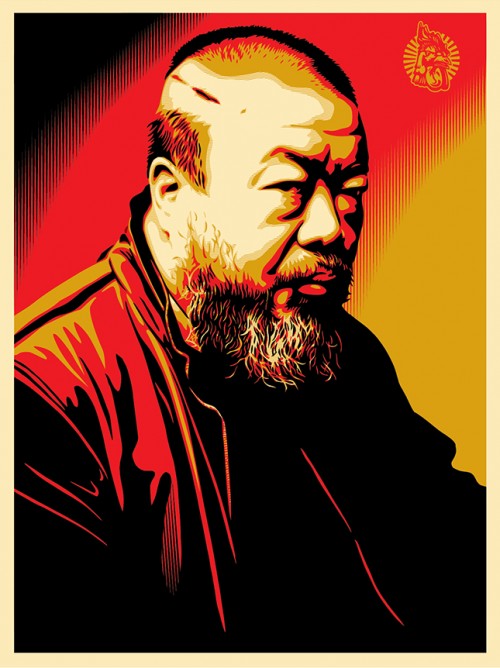 18 x 24 inch screen print.
Signed and numbered Edition of 375
Photography by Gao Yuan, 2010