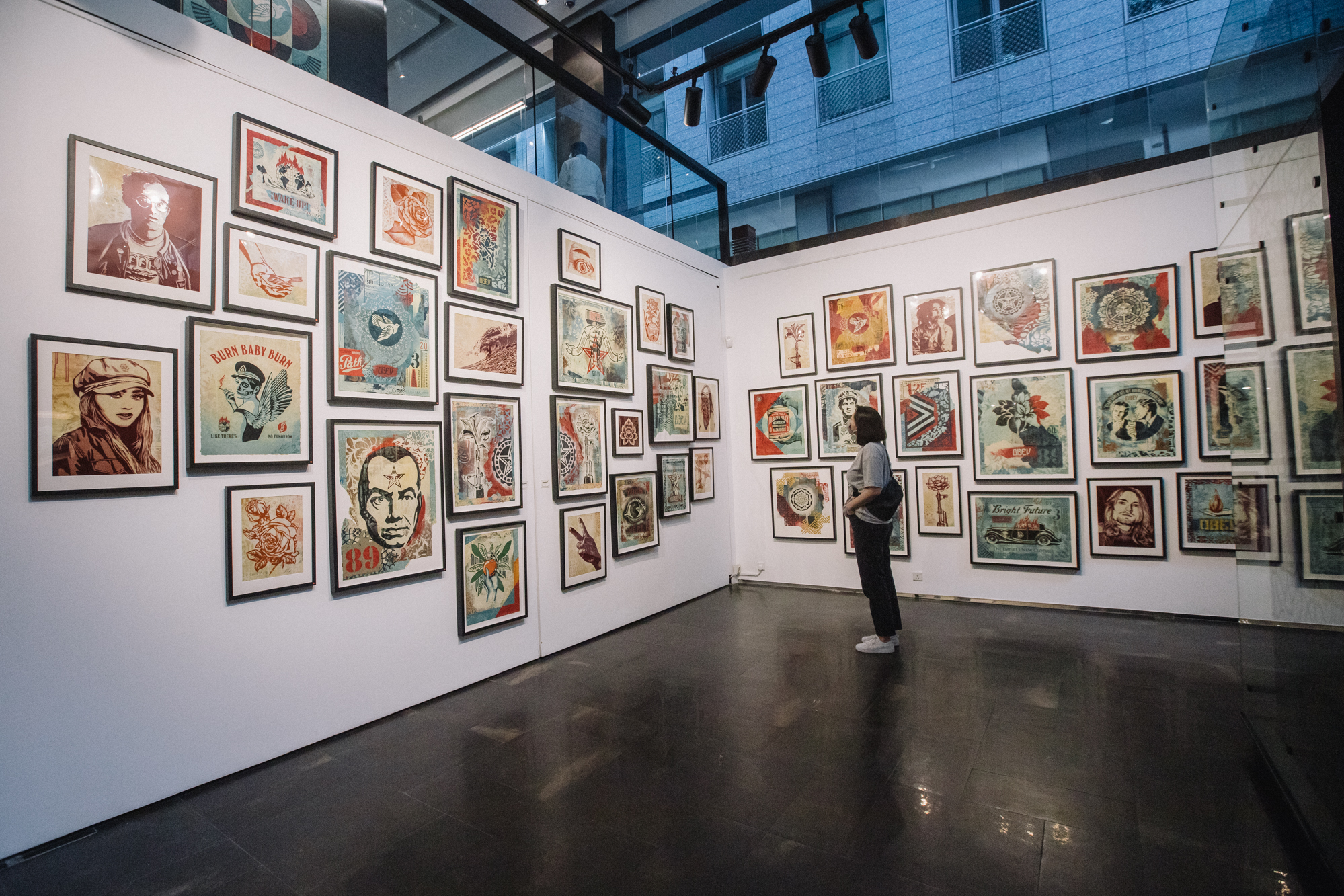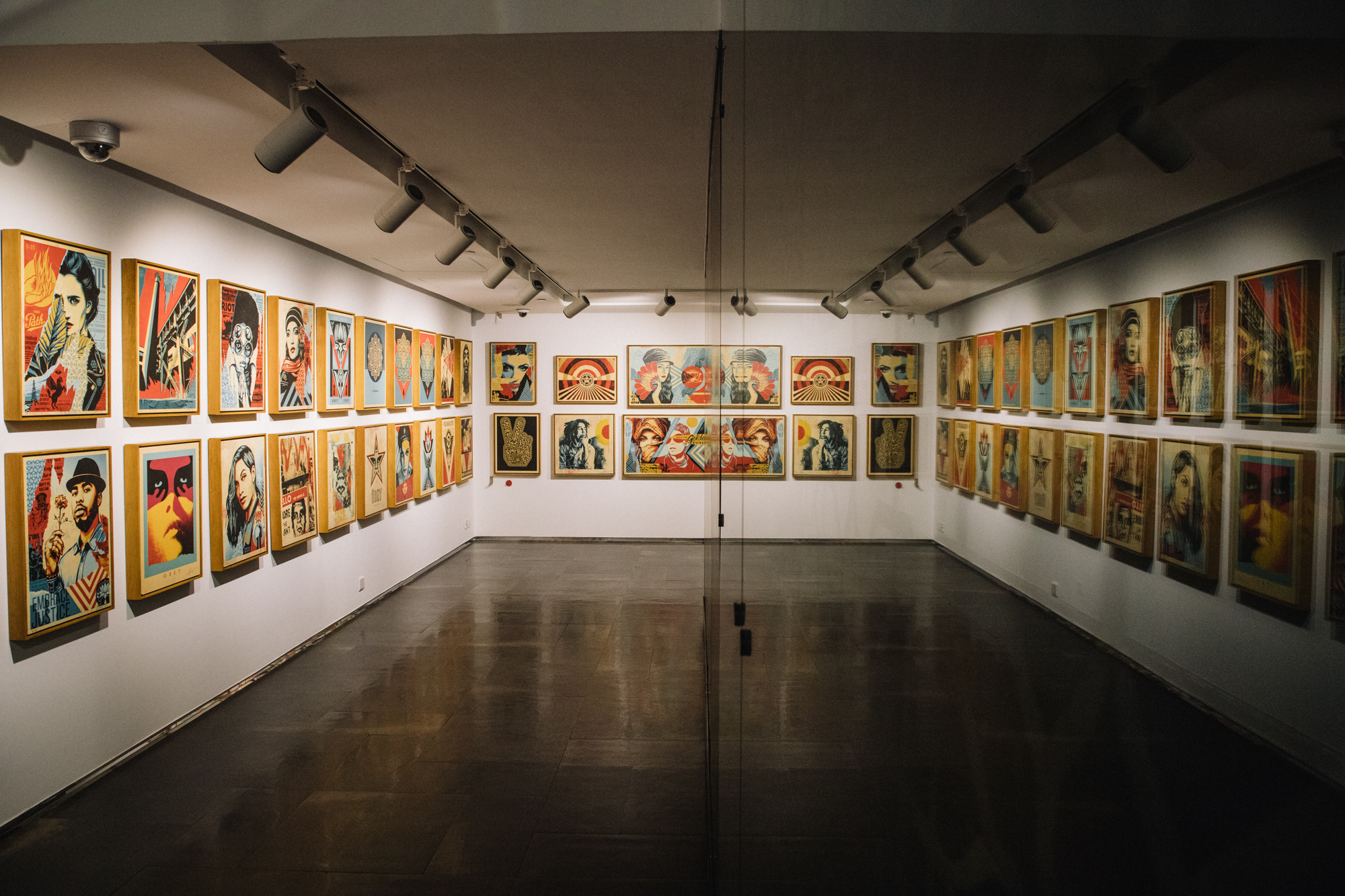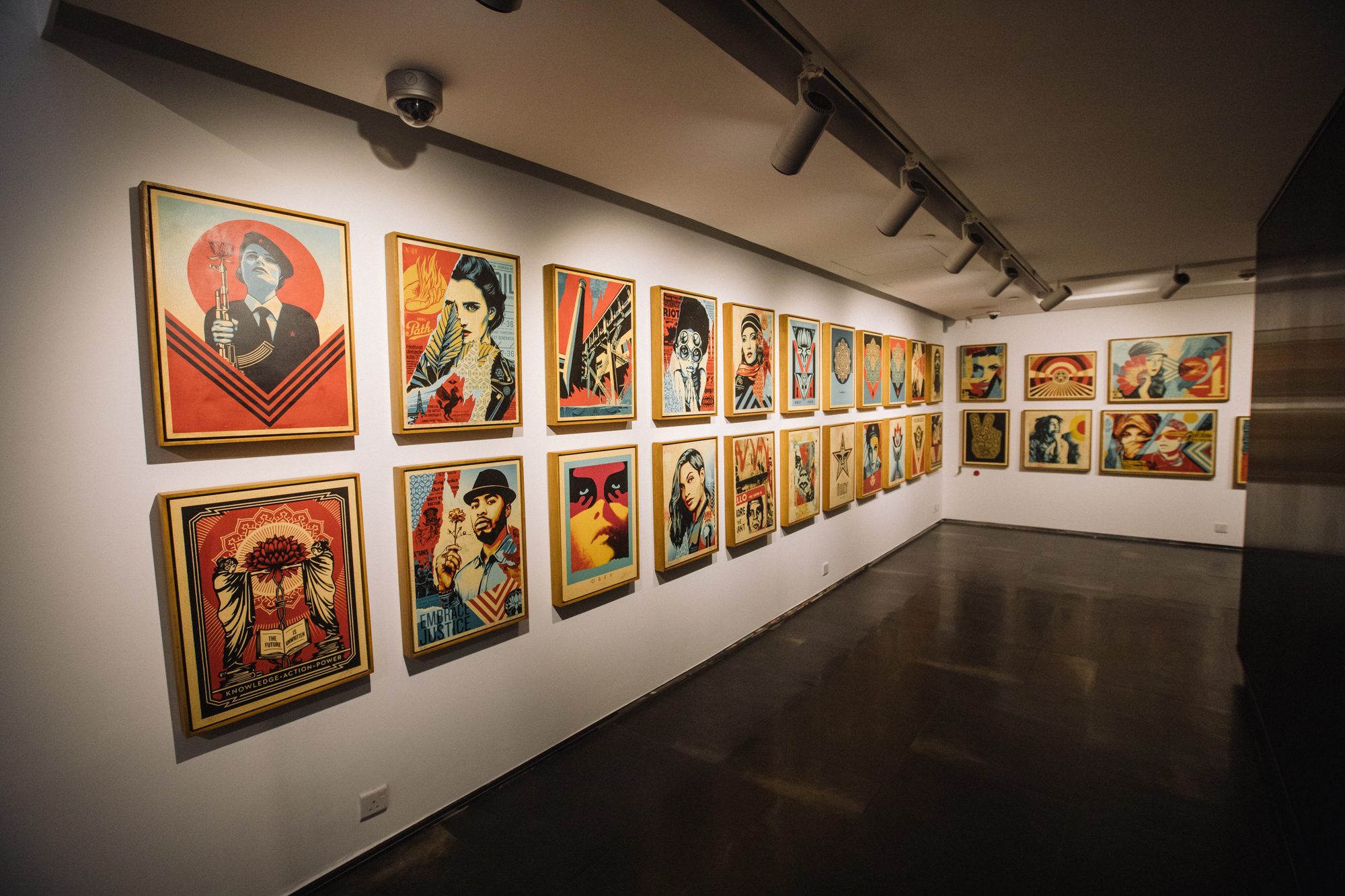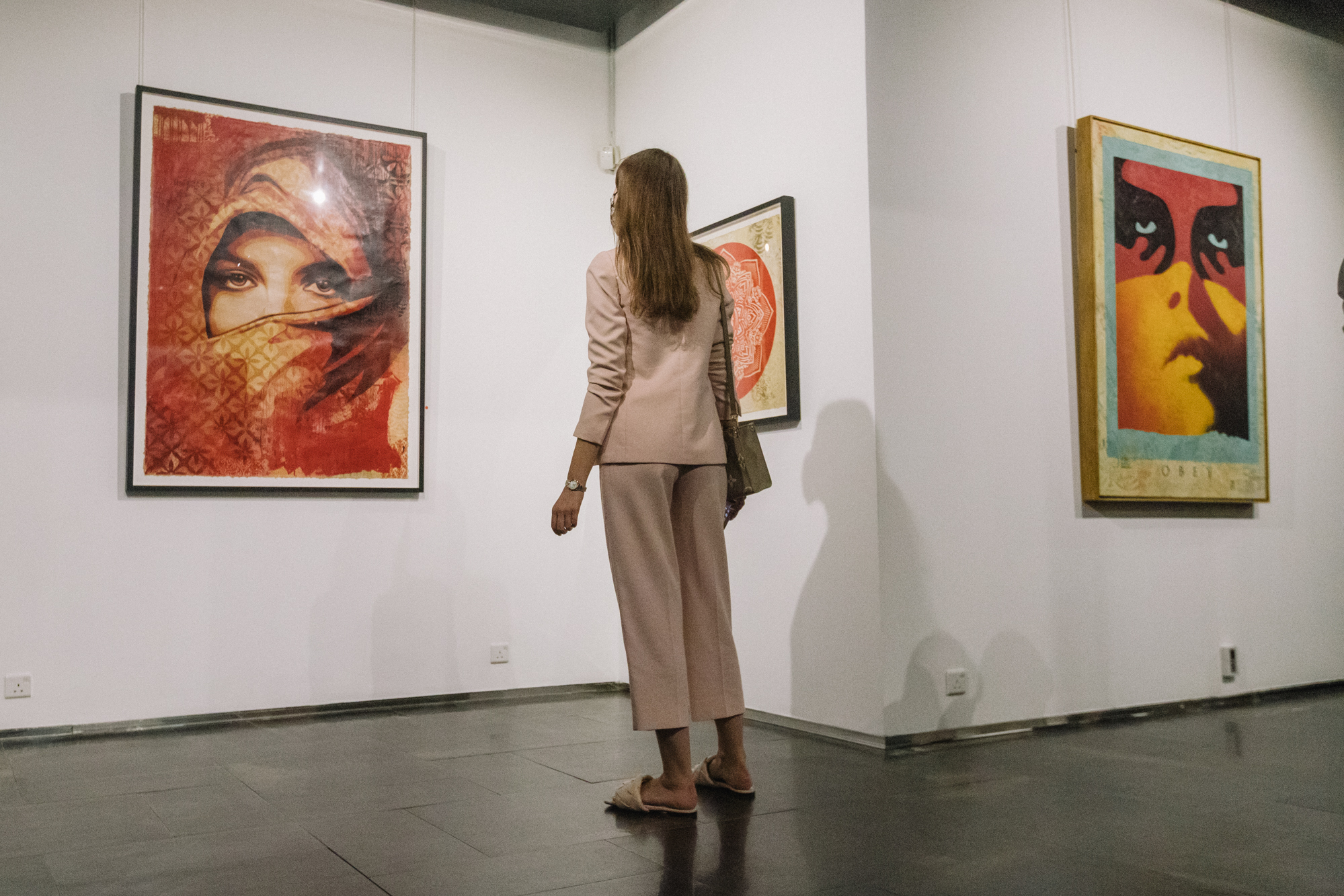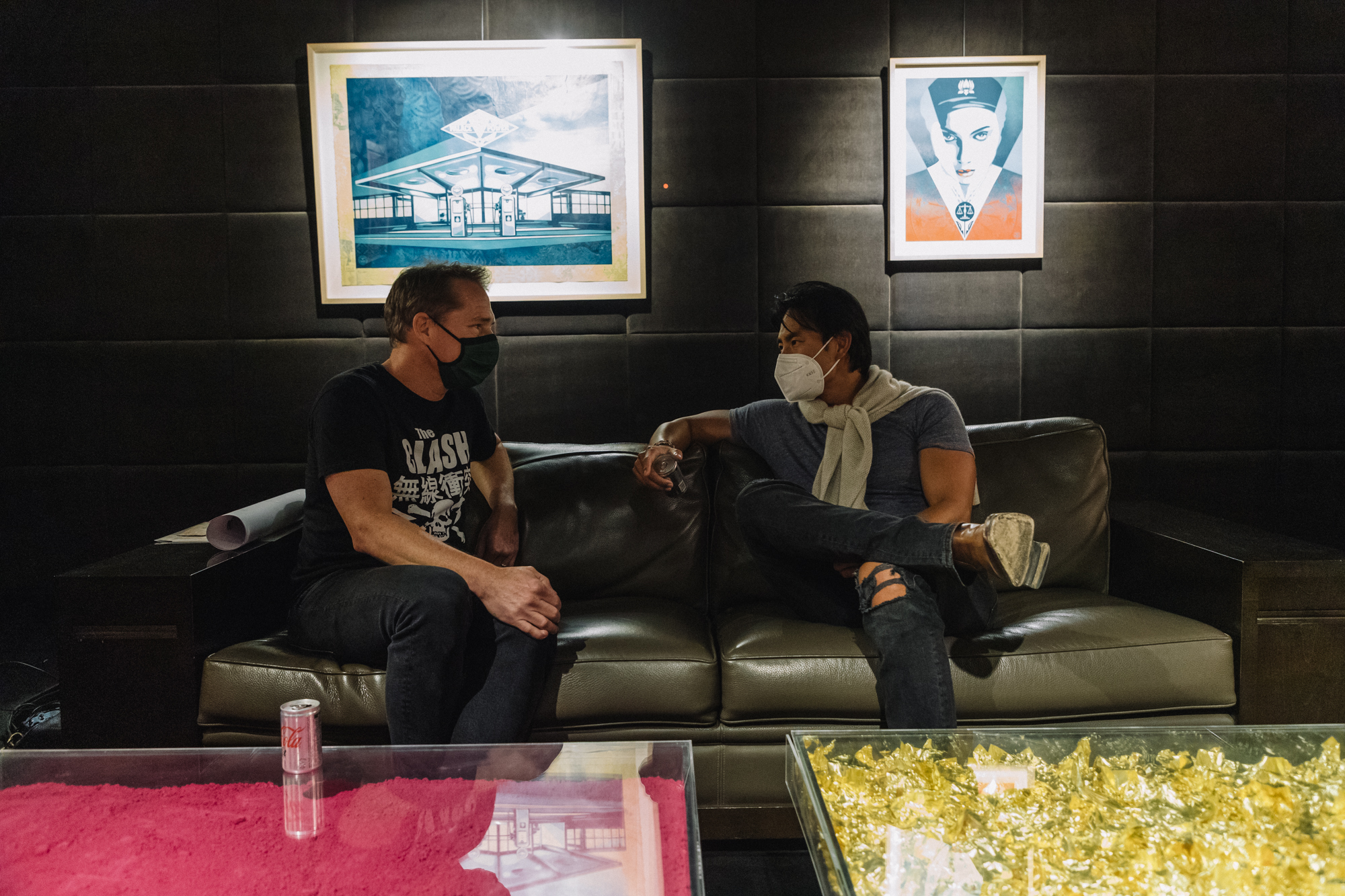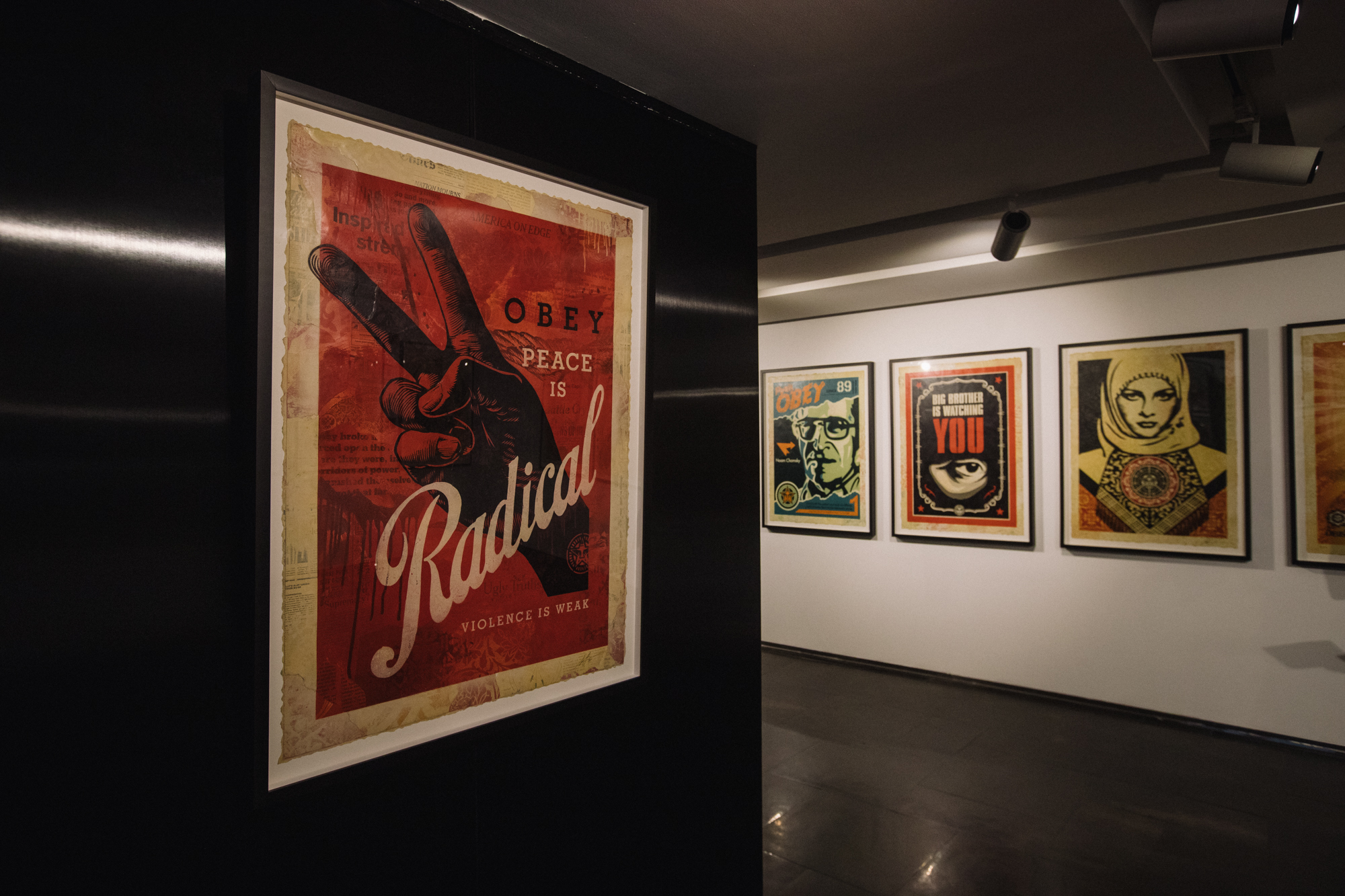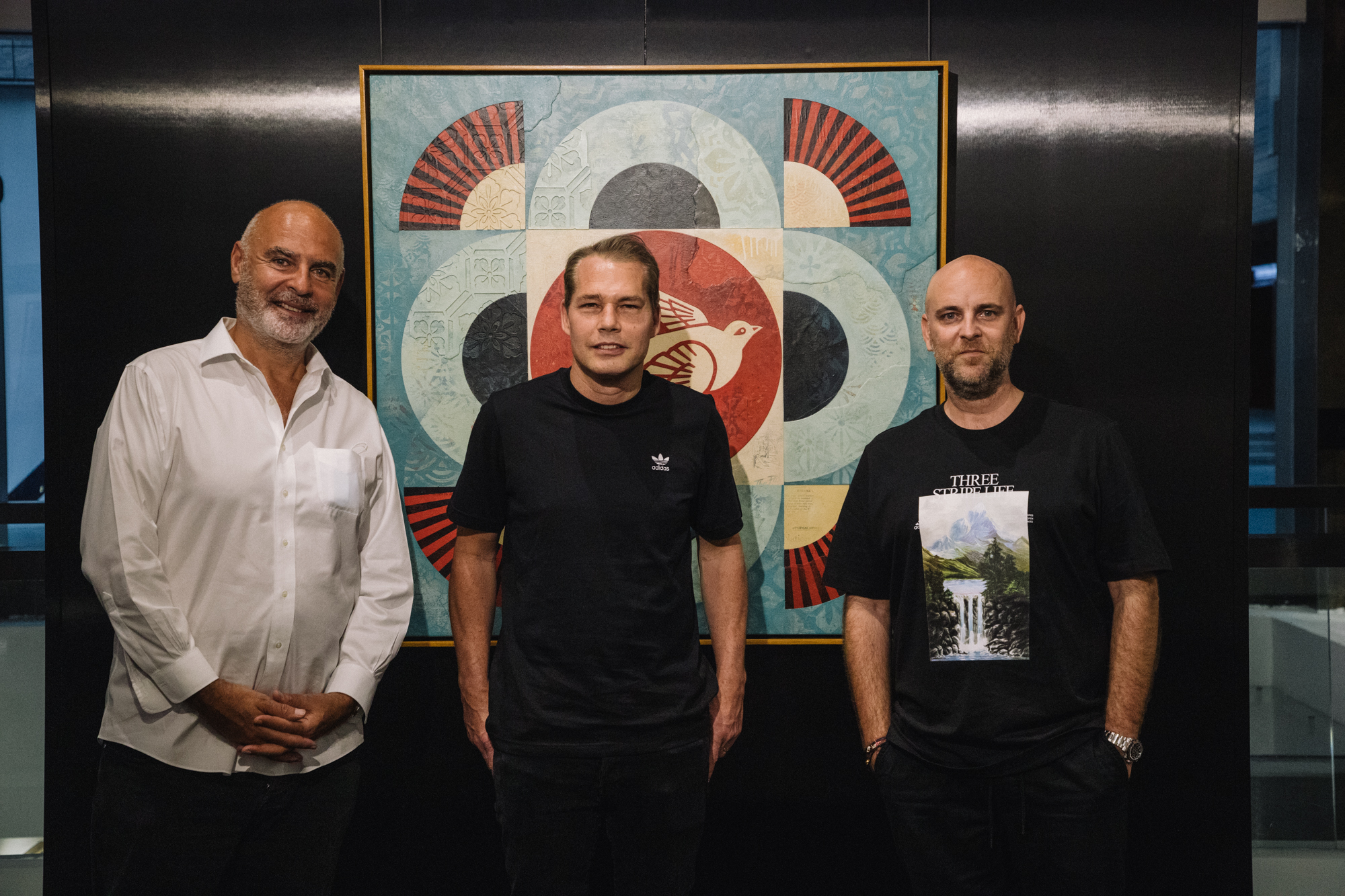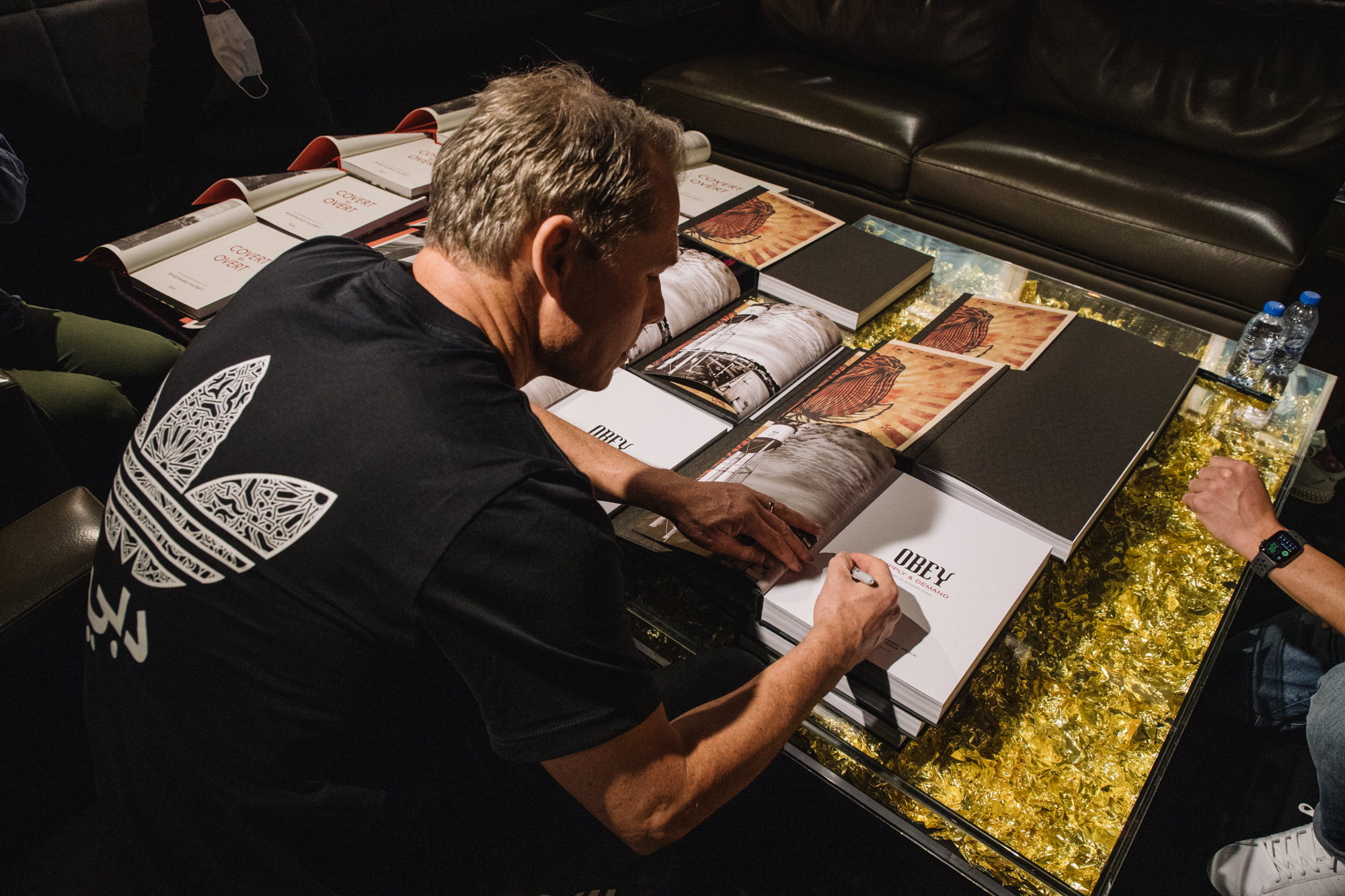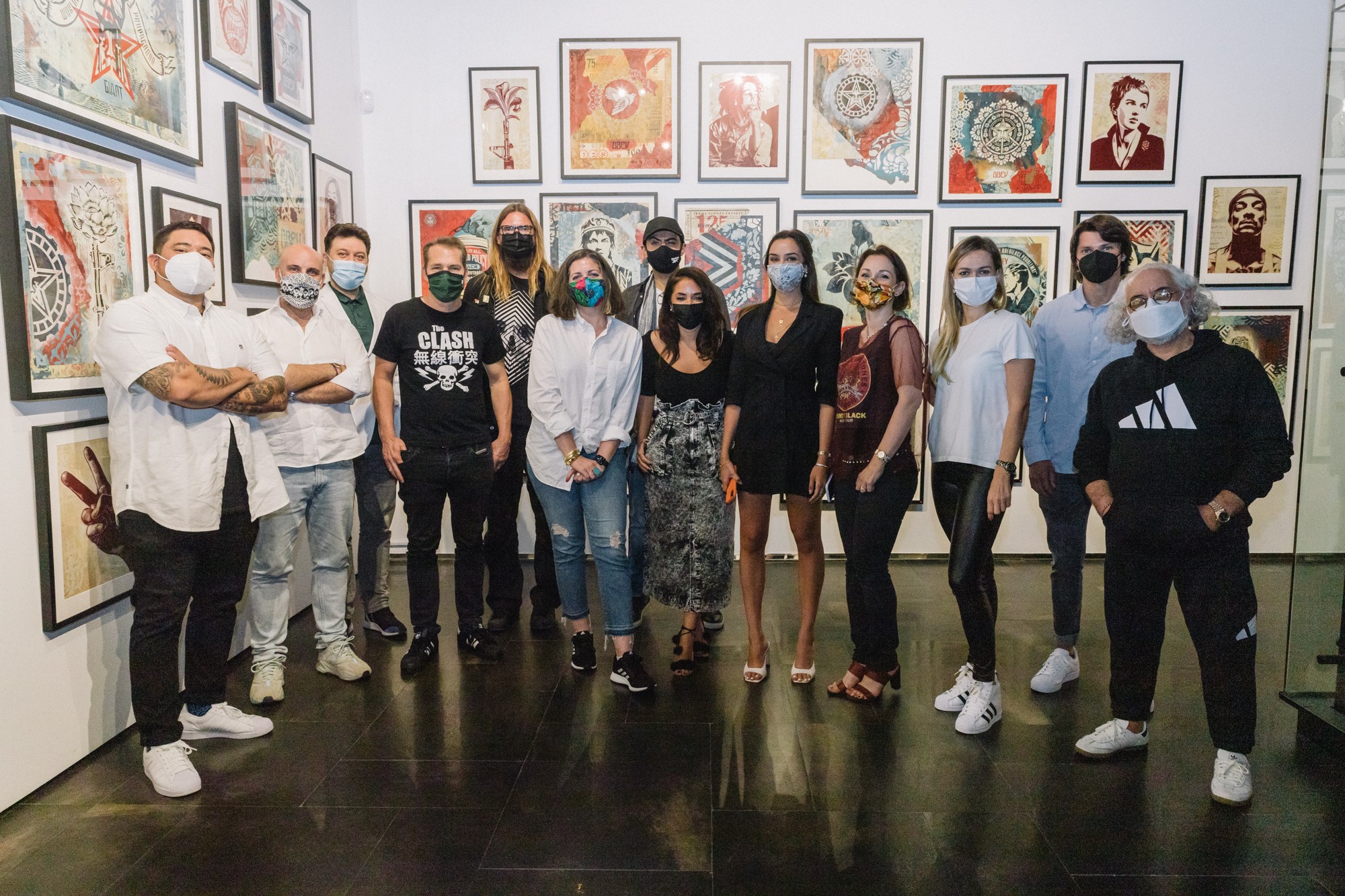 I just got back from Dubai after spending 9 days there to work on 2 murals and open my new exhibition, "Future Mosaic," which is now showing at Opera Gallery through 4/15. I think it's important to mention the sheer tenacity it took to make this all happen. We are all living through a pandemic, one of the most challenging global crises of our times, so to open an art show and paint two large-scale murals halfway across the world was no small feat. I owe immense gratitude to Sylvain Gaillard, Gilles Dyan, and the entire staff at Opera Gallery for their hard work. Thank you to Copia for amplifying the show. Thanks to Rom Levy, Sylvain, the crew at d3, and my team for all their help to make the murals come to fruition.
During the pandemic, I have been coping by creating. It was pretty exhilarating to finally showcase a proper exhibition featuring new works on canvas, paper, wood, and metal. The show was massive, with 159 works that utilized the gallery space with a rhythm of scale and concentration. My art practice focuses on the work's cumulative effect, both visually and conceptually, so I was pleased with the final result. The theme "Future Mosaic" applies to the art and my approach to life – building off past ideas and frameworks, expanding on those ideas, to create something new. The fact that this show happened in Dubai was intentional for me, as it provided an opportunity to journey to a new place, soak in the culture, talk to people face to face, and see something for myself. There was a lot of misdirected negativity about Dubai when I announced this project. I hate to burst anyone's bubble, but it's not a perfect place, but perfection does not exist and certainly not in the US. However, without this experience, I would not have been able to engage in robust discussions with the great people I met in Dubai. There's nothing more relevant to my inside-outside strategy than traveling there and doing public art conveying harmony and positivity. I hope that many other artists can express themselves there and start additional conversations with the global citizenry that's thriving in Dubai.
I appreciate the overwhelming support I received while I was there. If I didn't get to shake your hand due to Covid-19, hopefully, you'll be around next time! Thanks for the support!
–Shepard