About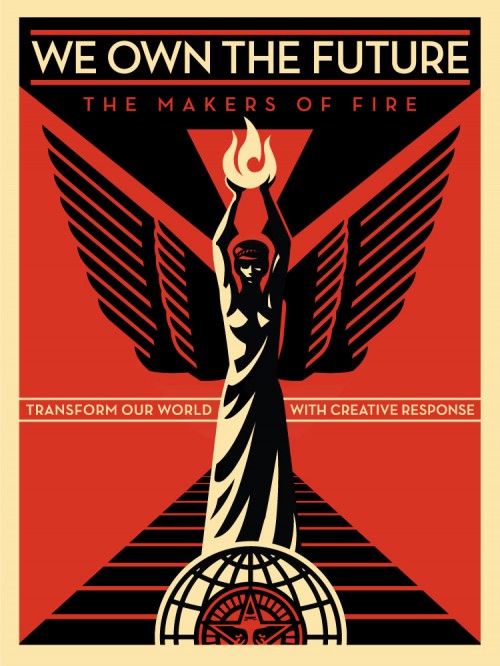 SOLD OUT
EXCLUSIVE:  The first 200 orders will receive "The Nation" magazine, January 2013 issue.
18 x 24 inch screen print.  Signed by Shepard Fairey and Antonino D'Ambrosio.  Edition of 450.  $55.  Purchase limit:  1 per person/household.  Proceeds from the print go to the La Lutta Creative Response Think Tank.
Release Date:  1/31/2013 at a random time between 10am and 12 noon PST HERE.
"I've never read a better essay on artists, activism, and 'creative response."–Rosanne Cash
"Antonino D'Ambrosio is the voice of a new generation.  Passionate, intelligent, and fierce, his words educate and inspire." -Chuck D of Public Enemy