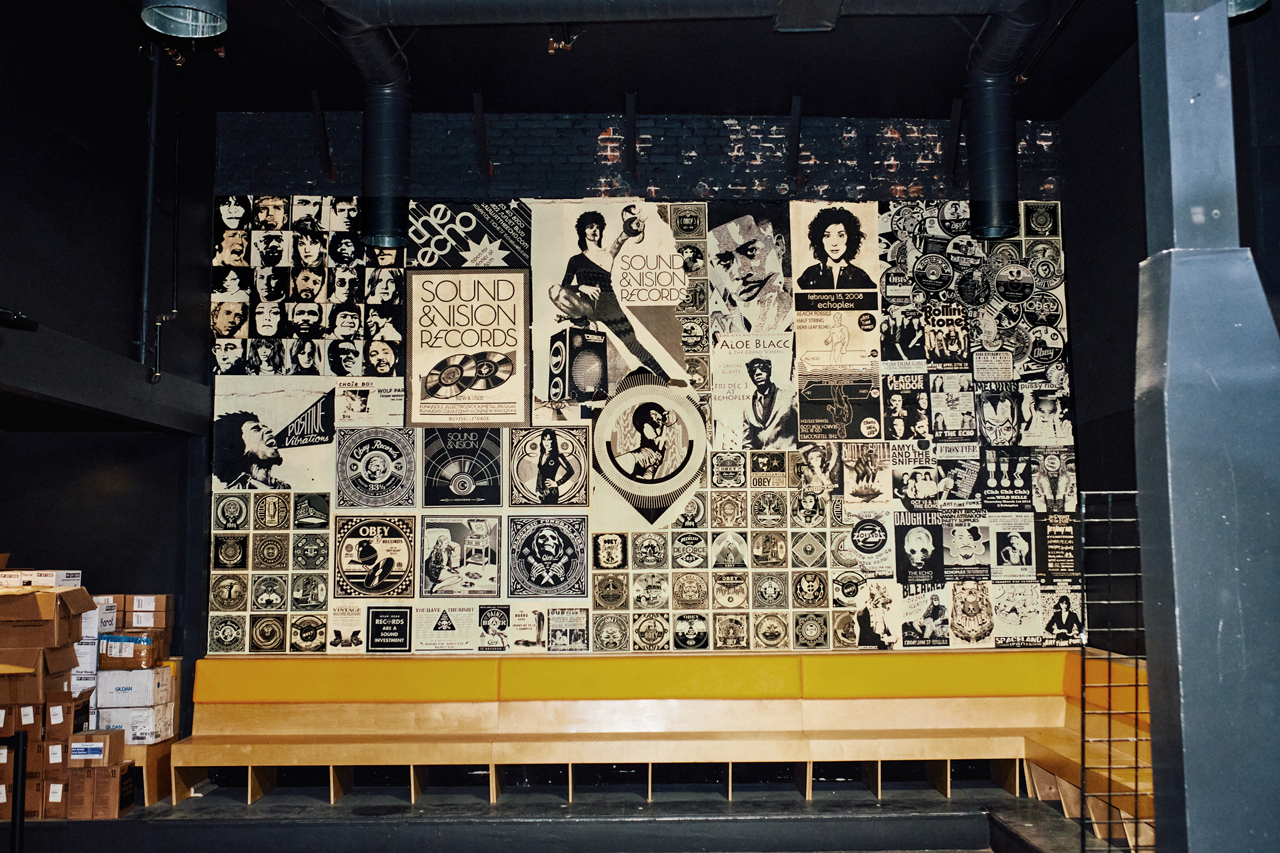 My crew and I just finished a poster installation at The Echo as part of a curated mural series by Subliminal Projects. The Echo is a local and legendary venue down the street from my studio and gallery, where I have seen a bunch of great shows like Shellac, The Melvins, etc…and I've DJ'ed there too. I've seen tons of great shows at the sister venue The Echoplex as well.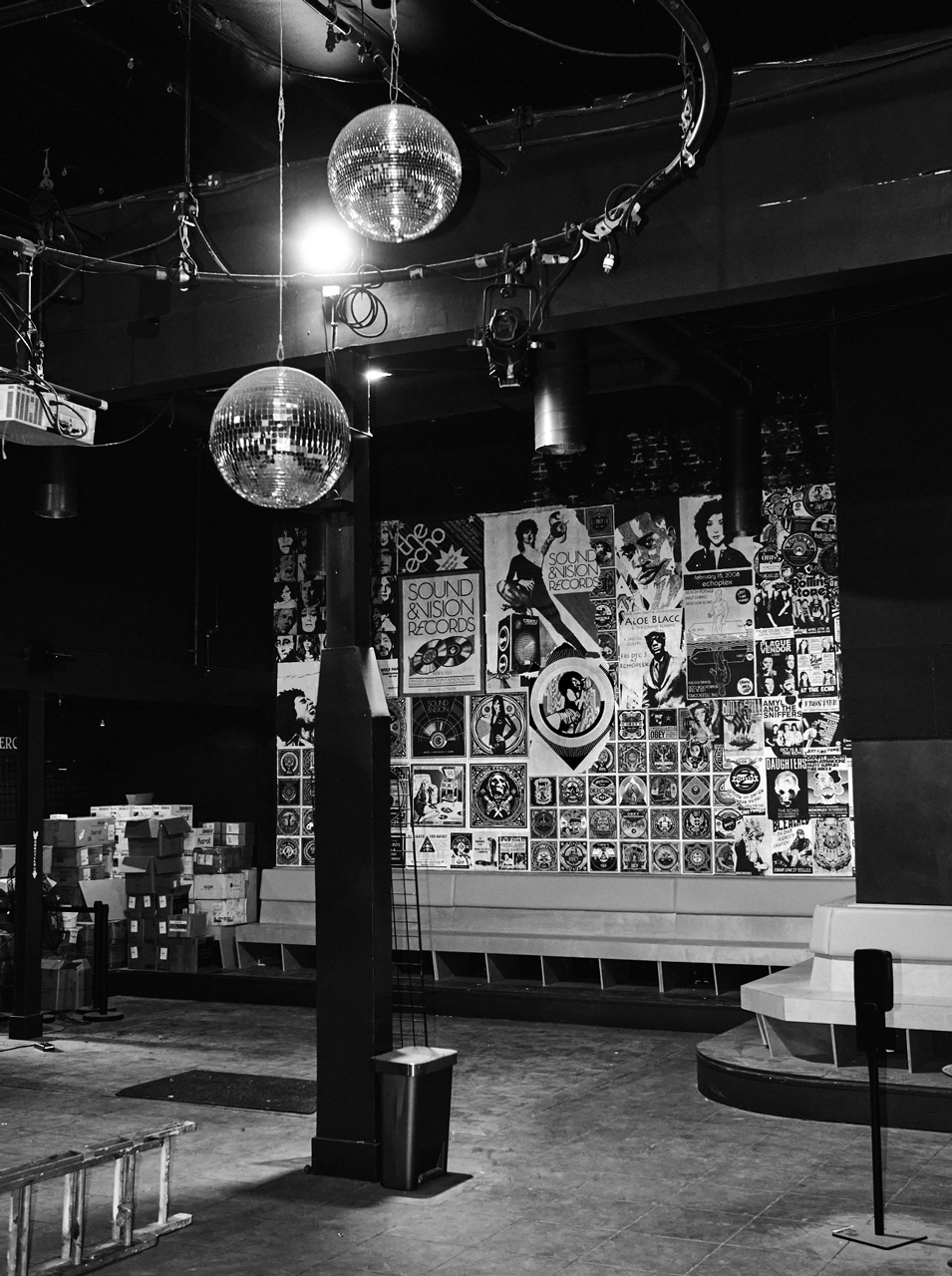 For The Echo, I was asked to do a music-focused poster and flyer collage on the huge wall that overlooks the space. They gave me a batch of flyer art from past notable shows to use, so I mixed those with images I've designed paying homage to music visuals from several genres and subcultures that have inspired me.
With all the new announcements of shows going on, I'm happy to see that The Echo is reopening up in mid-July, more info on that later. Support your local venue and music scene! Nothing beats the visceral energy of live performance, so I know after a year plus of shutdown, there's some artists you're excited to see play!