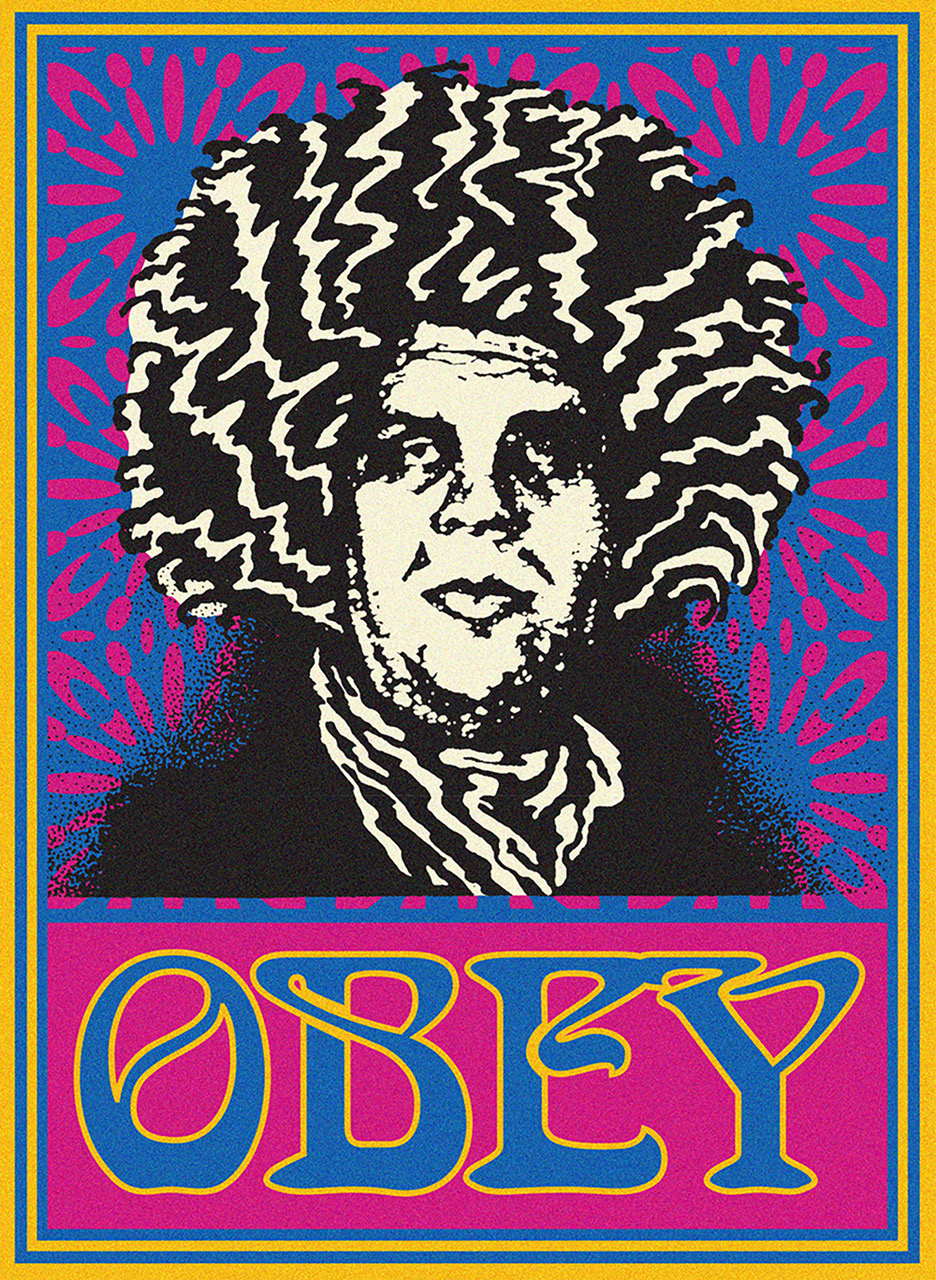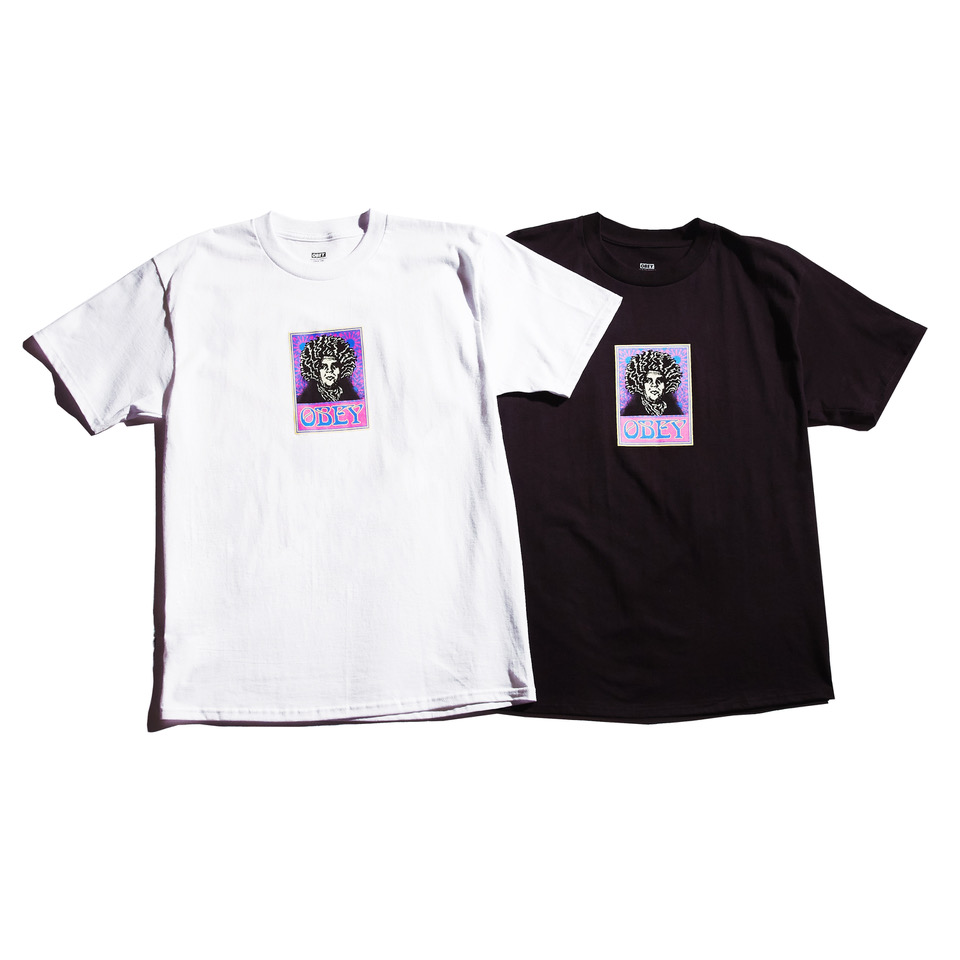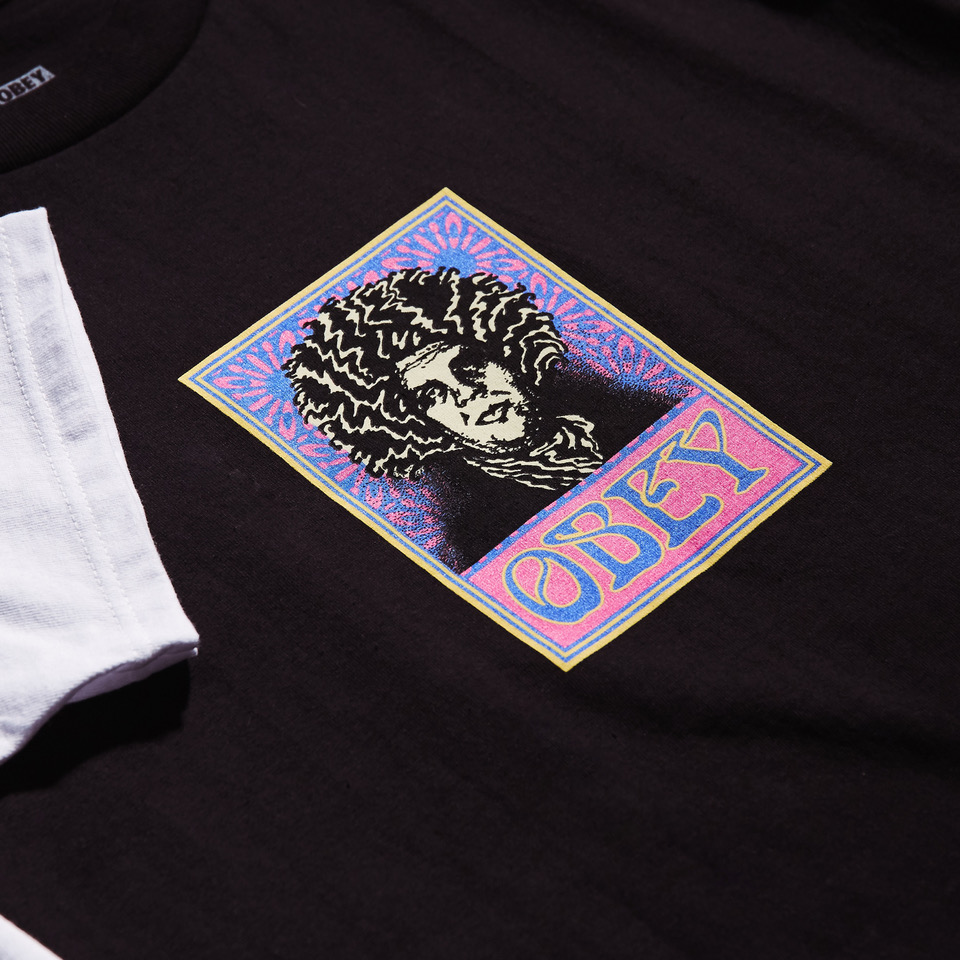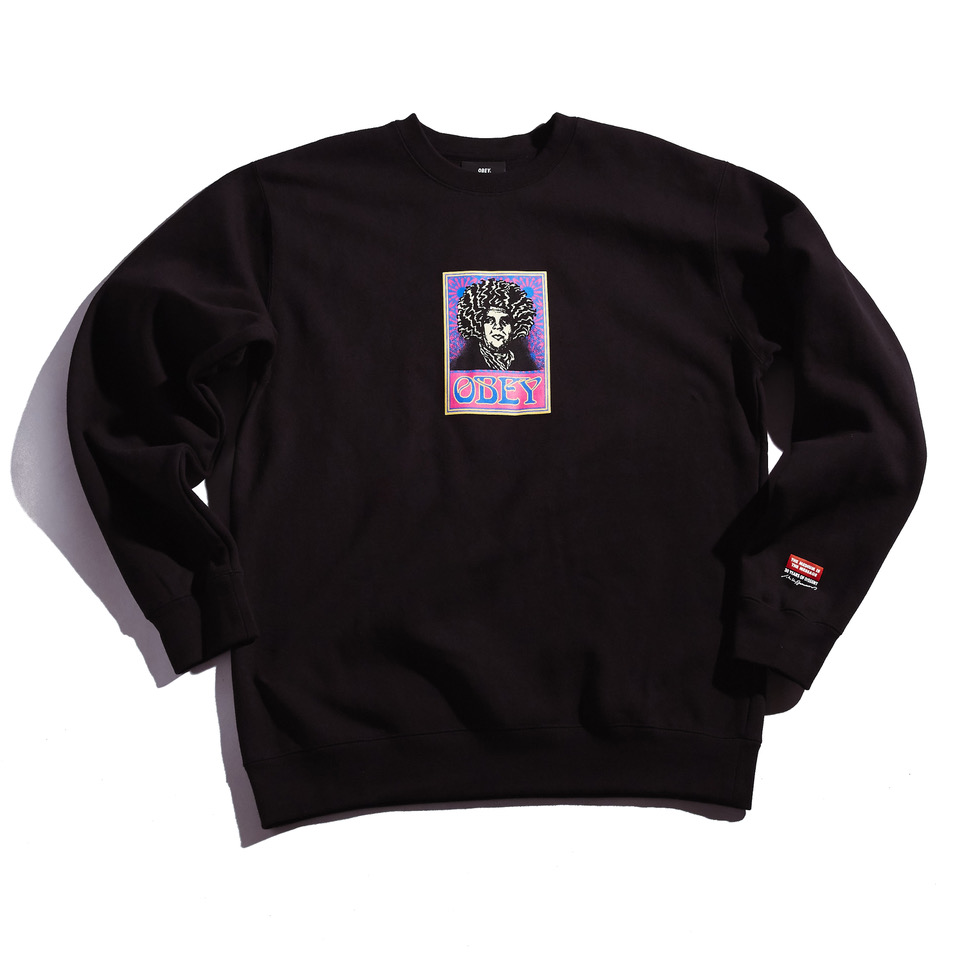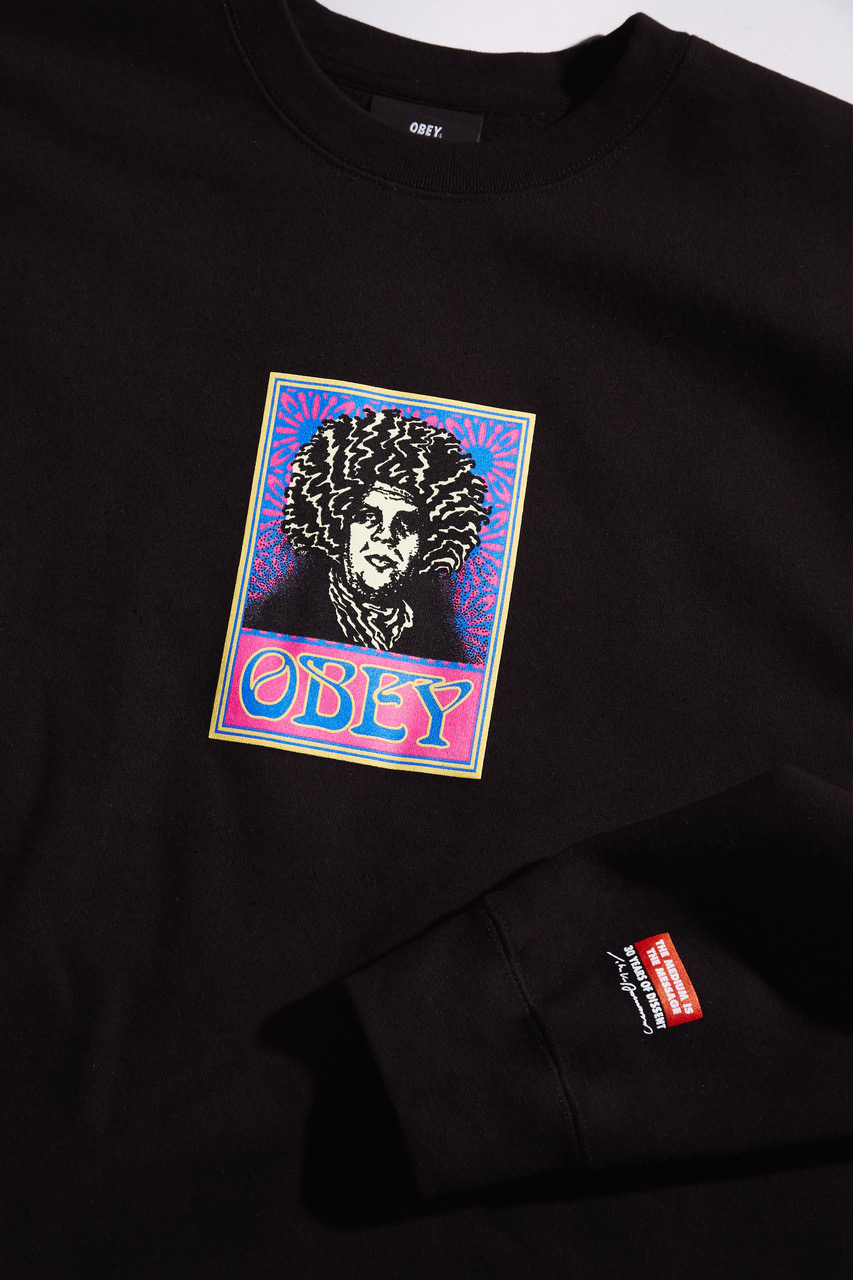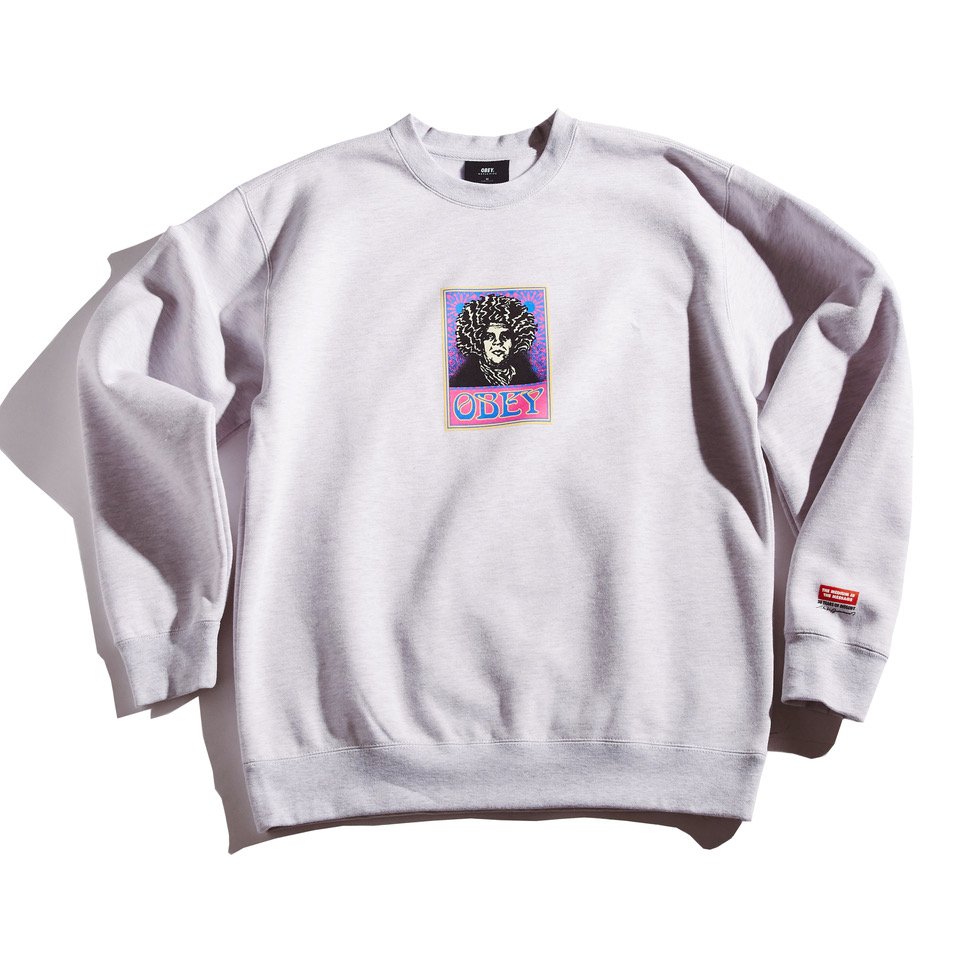 The last drop in our 30th Anniversary collection and a limited, online exclusive with Obey Clothing. Based on the classic illustration by artist John Van Hamersveld, Shepard originally released his version in 1993. For all the fans of Shepard that have been around for along time, you know this one. Also, if you don't know about John Van Hamersveld, do your research! He is responsible for countless classics such as show posters (Jimi Hendrix, Cream, etc) to the Endless Summer art, the Beatles' Magic Mystery Tour cover, and a lot more. Visit this page to shop now.
John Van Hamersveld has been a huge influence on me. He has created some amazingly iconic images like the Endless Summer surf movie poster. His Pinnacle Jimi Hendrix poster is my all-time favorite poster image.
Before discovering John's poster, I had never thought consciously about what constituted, or how to make, a perfect image. His iconic image gave me an epiphany that sharpened my focus as an artist. The Hendrix poster fit all of the aforementioned criteria. It's an illustration with the perfect balance of designed restraint and idiosyncratic, organic style.
Great images have the power to inspire consciously and subconsciously, creating a dialog and cycle of inspiration between artist and viewer. When I decided in the early '90s to make mash-ups of my Andre the Giant image with famous images from pop culture, I didn't think twice about where to start. I must say, the Giant took to that psychedelic Afro like a natural.
–Shepard