Feliz cumpleaños to Ernesto Yerena on his 35th!
This Day of the Dead (Dia de los Muertos) letterpress print collaboration with Ernesto was originally released as a screen print in 2008. Ernesto is now almost the same age I was when we met, and we've collaborated many times both as co-workers and since he started his own art and design studio Hecho Con Ganas. Read what Ernesto has to say about the inspiration for the print.
-Shepard
"I wanted to make a special release for my 35th birthday. I decided to call my friends over at Aardvark letterpress and run two editions for me, the Obey Day of the Dead Calavera which was originally released in 2008 and the Ganas Day of the Dead Calavera which was originally released in 2011. I have been creating work for about 15 years and I remember distinctly that when we created the original Obey Skull and then later on I went and made my own solo Ganas version that those two graphics gave me lots of confidence and inspired me into creating more work and initiate the body of work that I have today. To me, the Day of the Dead will always be very inspiring to me because of the long lineage of other Mexican and Chicanx artists that have also created work inspired by the Indigenous tradition of Dia De Los Muertos. Over the years I have created a variety of different Calaveras and will continue create more in the coming years as part of my art practice. Thank you all that have supported my art career over the years and a huge thank you to Shepard and the Obey crew for being supportive in helping me make this happen!"
-Ernesto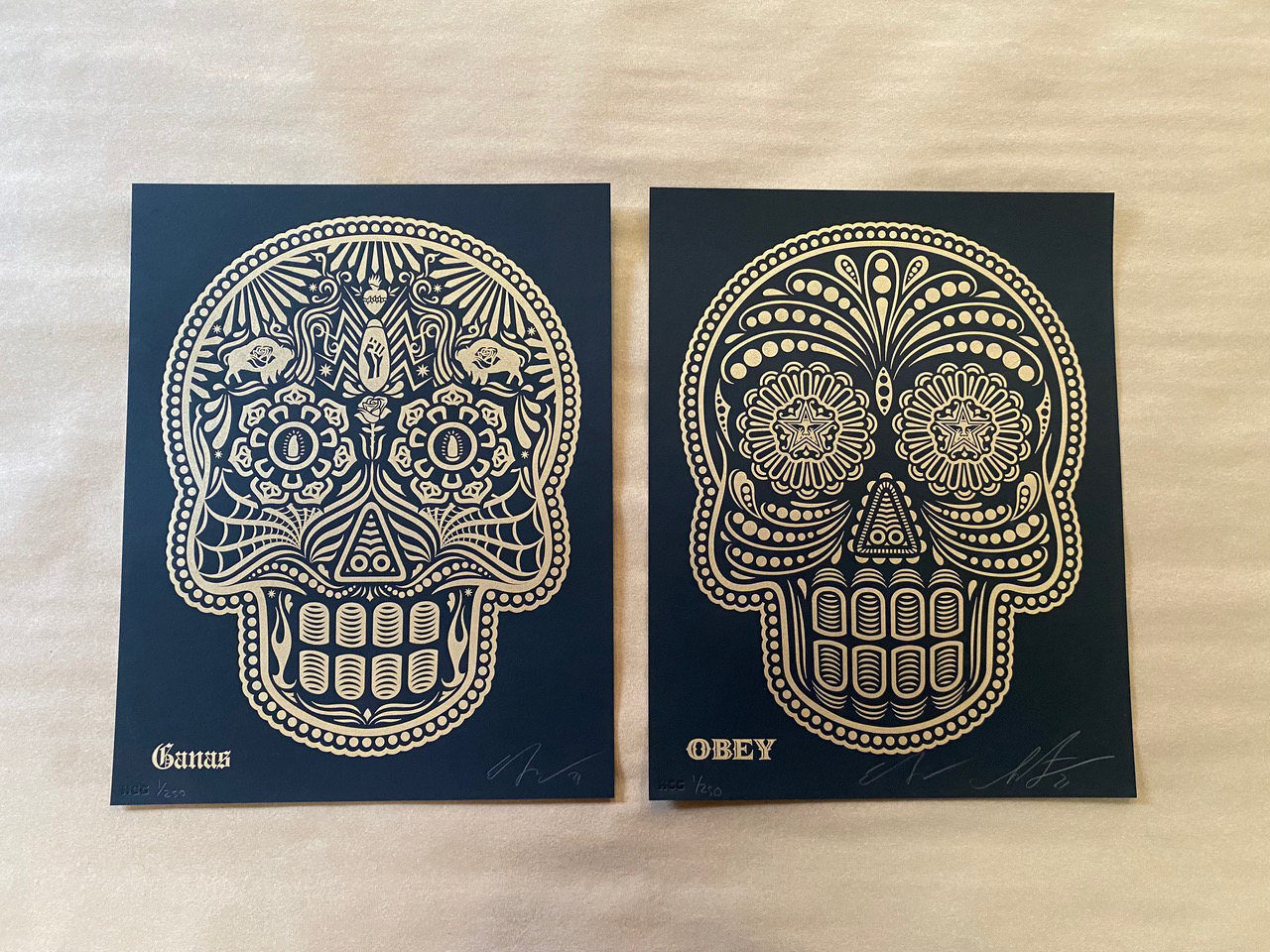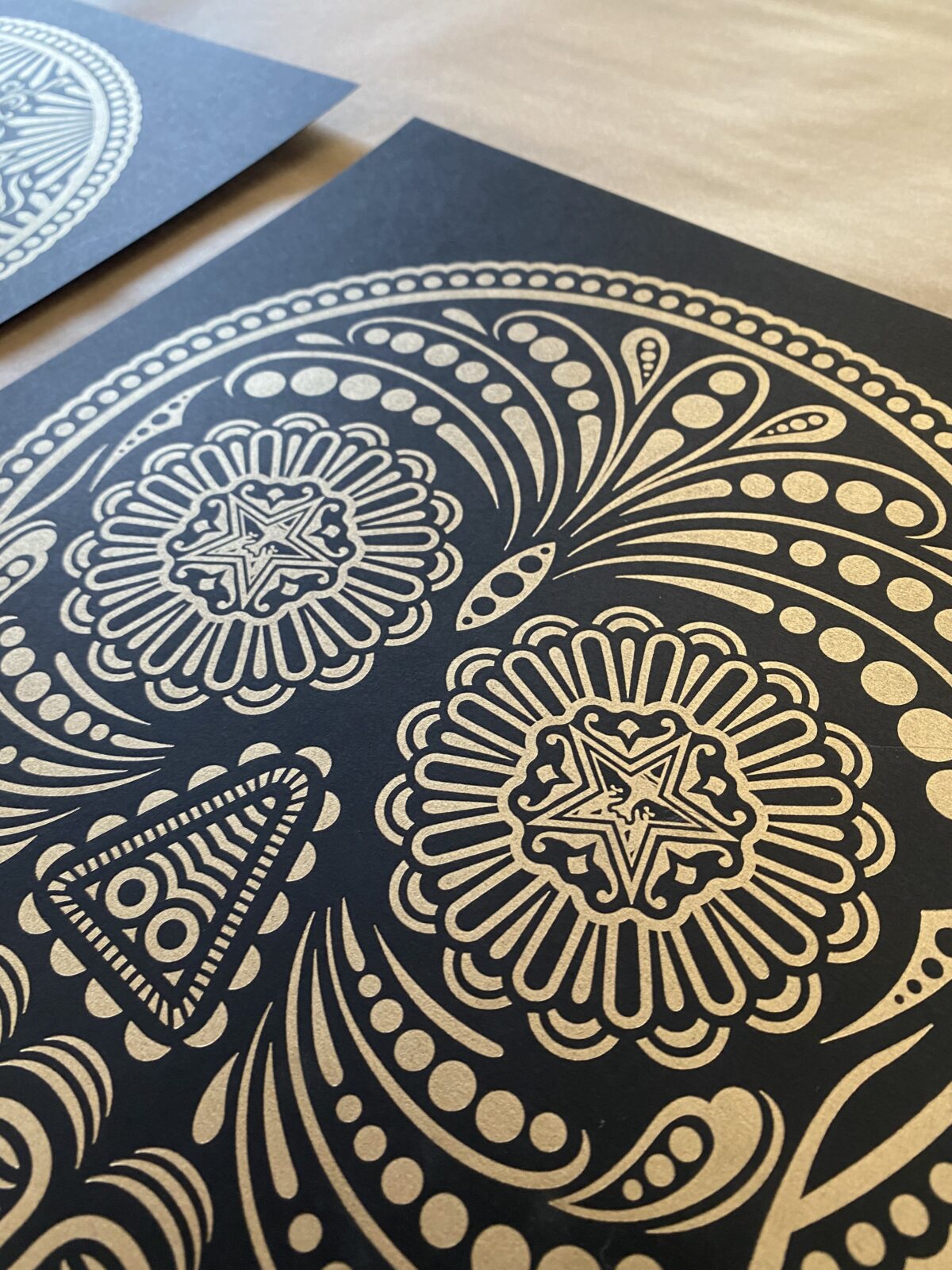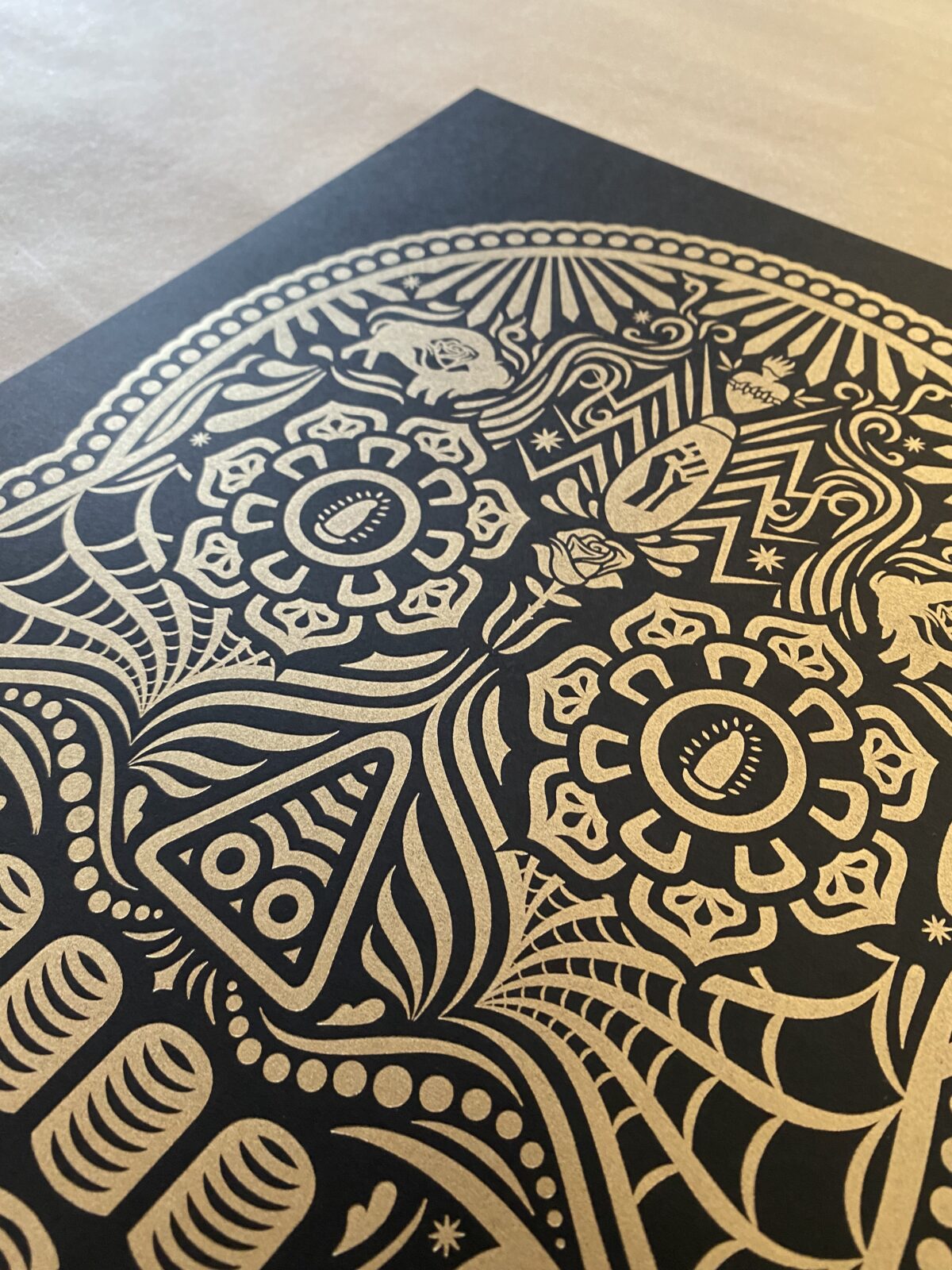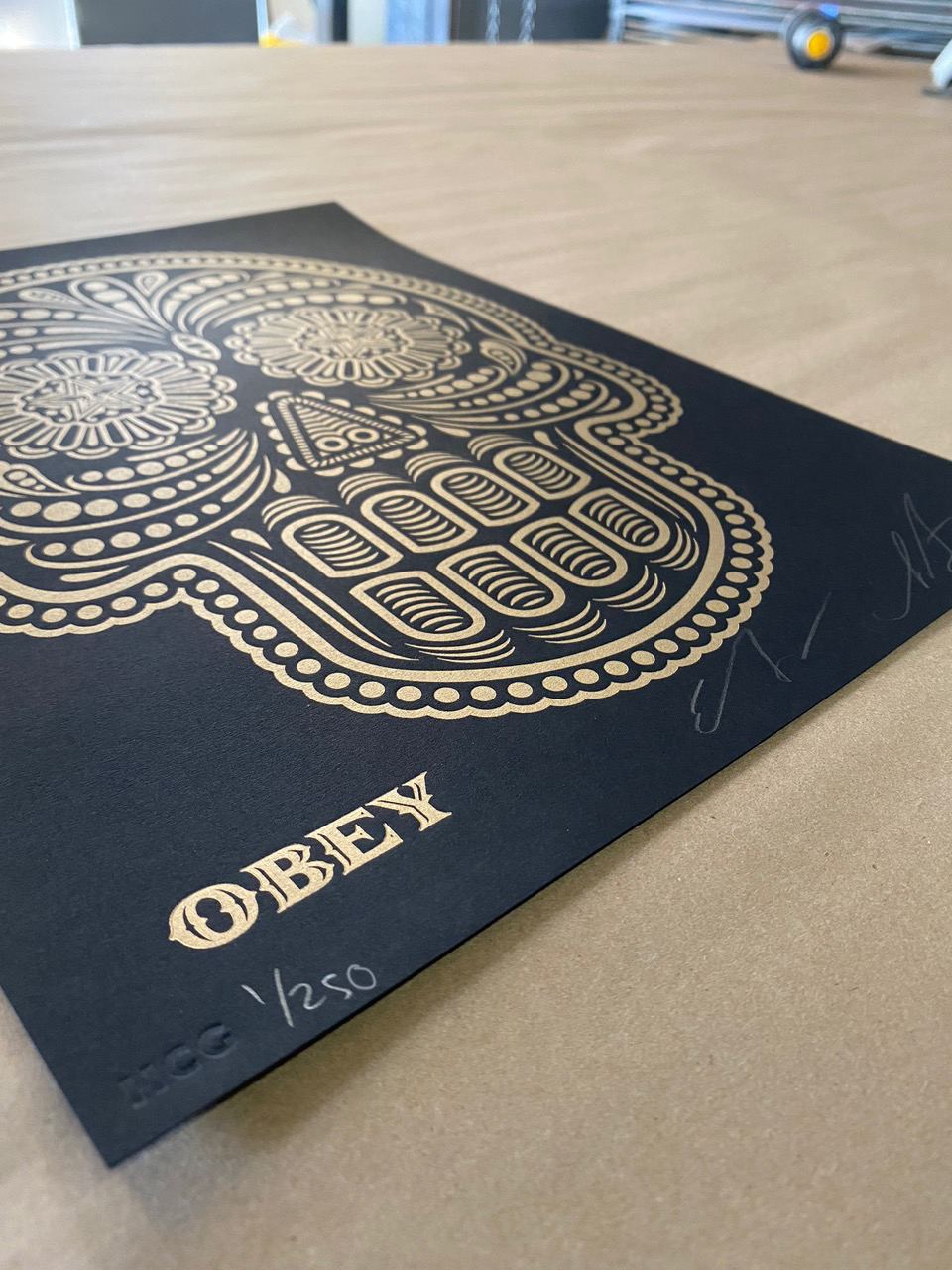 Print Details:
Obey & Ganas Day of the Dead Calavera Set. 11 x 14 inches. Letterpress print by Aardvark Letterpress. Obey version Signed by Ernesto Yerena and Shepard Fairey. Ganas version signed by Ernesto Yerena. Edition of 250. Sold as matching numbered sets of 2 prints for $150 plus shipping. Available Friday, August 27th @ 10 AM PDT only on hechoconganas.bigcartel.com. ***UPDATE: SOLD OUT!