For our latest OBEY Awareness Collection, we've teamed up with Playing For Change Foundation.
Playing For Change Foundation comprises a 501 (c)3 non-profit organization, music and arts programs on four continents, and an expansive multimedia presence with a goal to unite communities via music. Since 2007, the Foundation has opened 17 music and arts schools in fourteen countries, including Ghana, Nepal, Rwanda, Thailand, Bangladesh, Argentina, Morocco, Mexico, South Africa, Brazil, Mali, Costa Rica, and Uganda.
OBEY Awareness was founded in 2007 as a way to educate and fundraise for causes and organizations OBEY supports. It is a unique program in that it constantly evolves to support important emerging issues and organizations.
100% of net profits from sales of our OBEY Awareness Collection with Playing For Change Foundation will be donated to the cause at hand.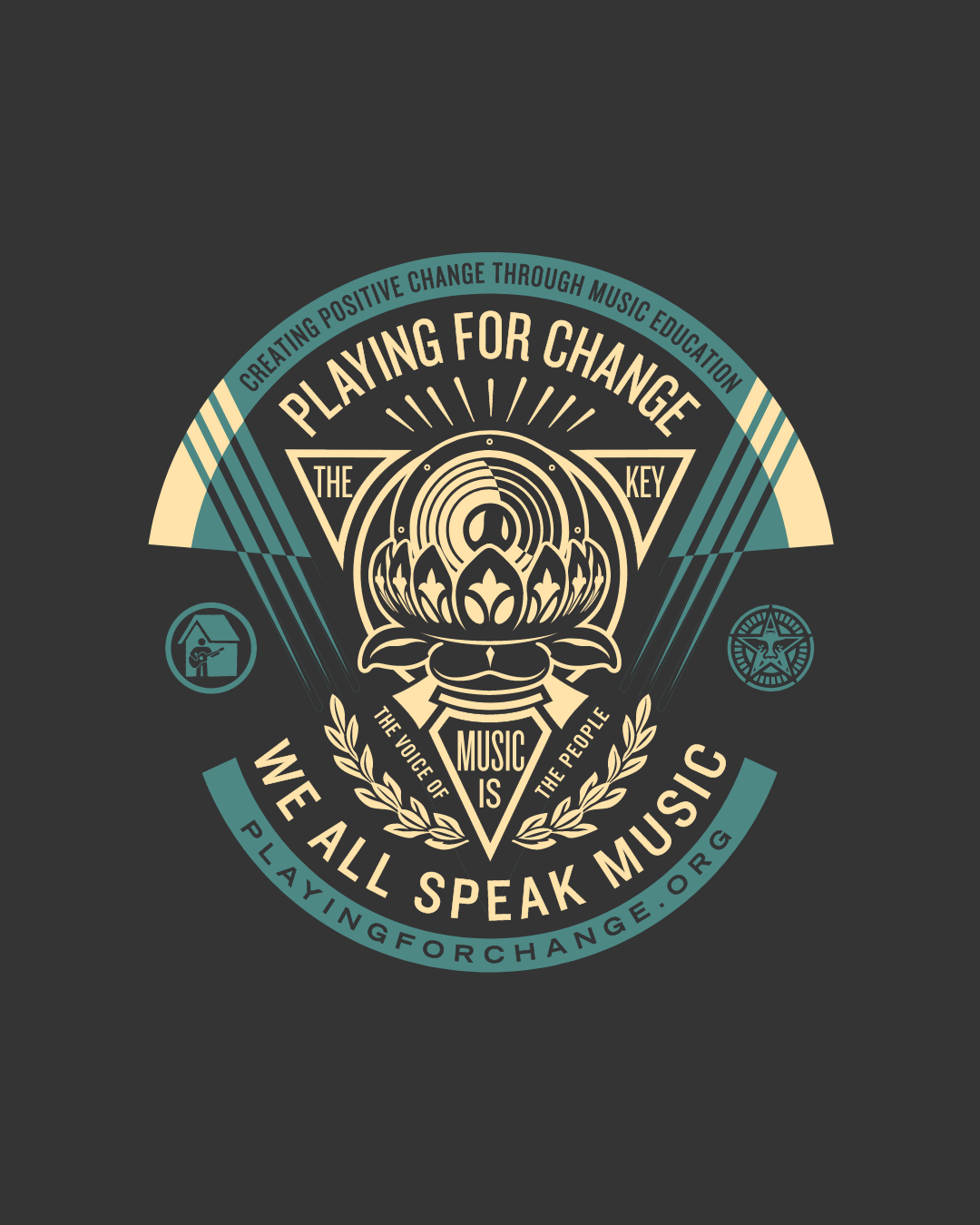 To view the full collection, please check out this link to OBEY Clothing.