Below are my works that are featured in the upcoming KP Projects / Merry Karnowsky Gallery's 25th Anniversary Group Exhibition that is opening on August 6th with a closing reception on August 27th. Merry Karnowsky and I go way back with a few of my past shows at her gallery and it's cool to see all the artists and friends that she's hosted throughout the years.
–Shepard
RSVP To Attend Opening Night Festivities Aug 6th, 7-10 PM : [email protected]
"One of the many things I respect and admire about Shepard Fairey is his inclusion of strong women from diverse backgrounds in his work, and his support of social causes including women's rights inspired by his strong and beautiful wife and business partner @amandafairey and their two daughters. It was a pleasure to work with Shepard and Amanda for 8 years, from our first show in a small 975 sq ft second floor space featuring 15 or so pieces, to our last show in a 10,000 sqft ground floor space with close to 200 pieces. All of Shepard's work in our last solo exhibition sold, except for one piece which I bought and still own. It's called "Power and Equality" and hangs in our living room to this day.
Art is about relationships and growth and important life moments as much as it is about the art itself. As I move into my 25th year and reflect upon some of these moments, I am deeply grateful for all the artists I've worked with and for continued friendships."
–Merry Karnowsky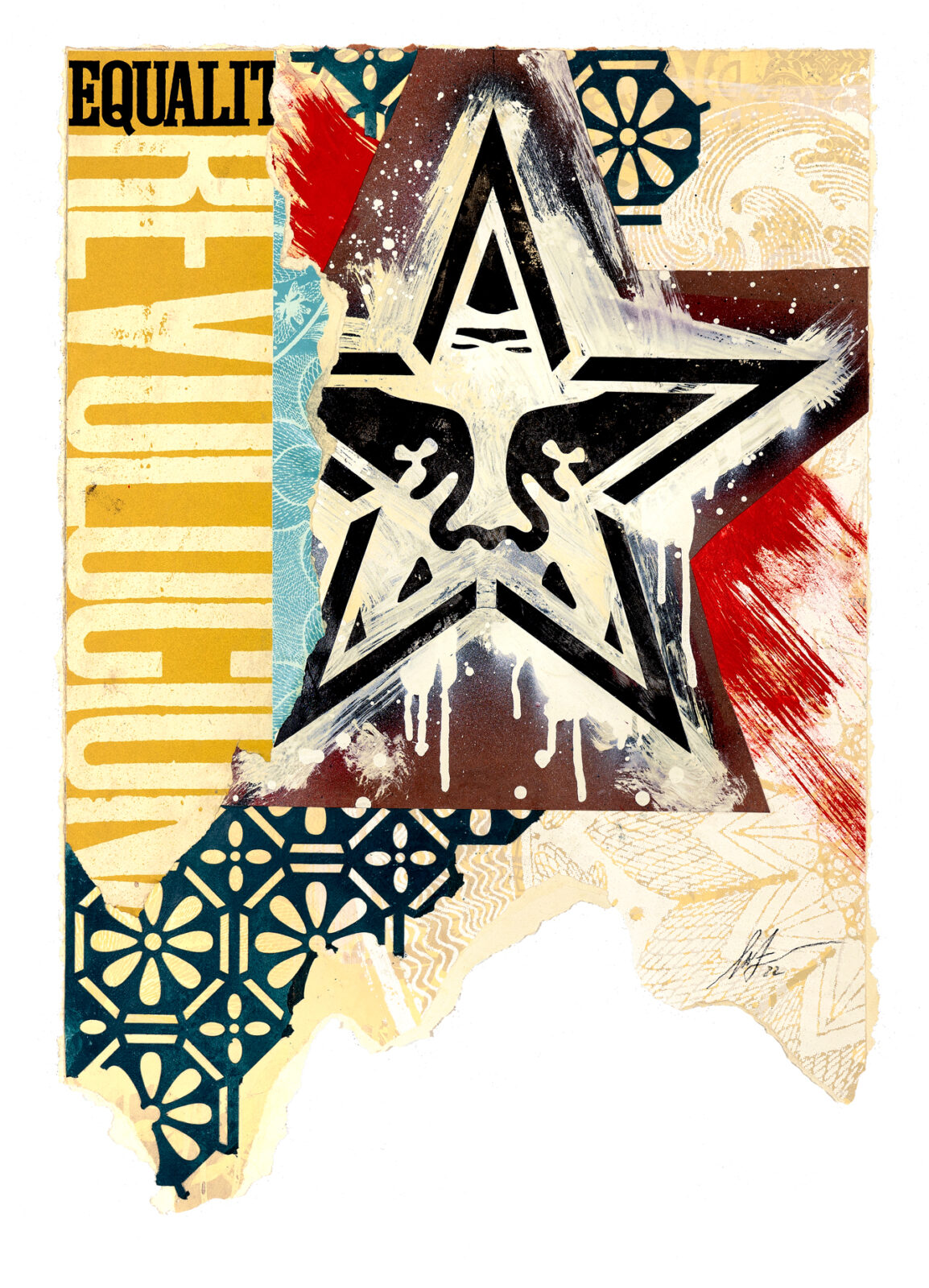 Shepard Fairey
Revolution Star, 2022
Material Stencil and Mixed Media Collage on Paper
28 1/2 x 19 in.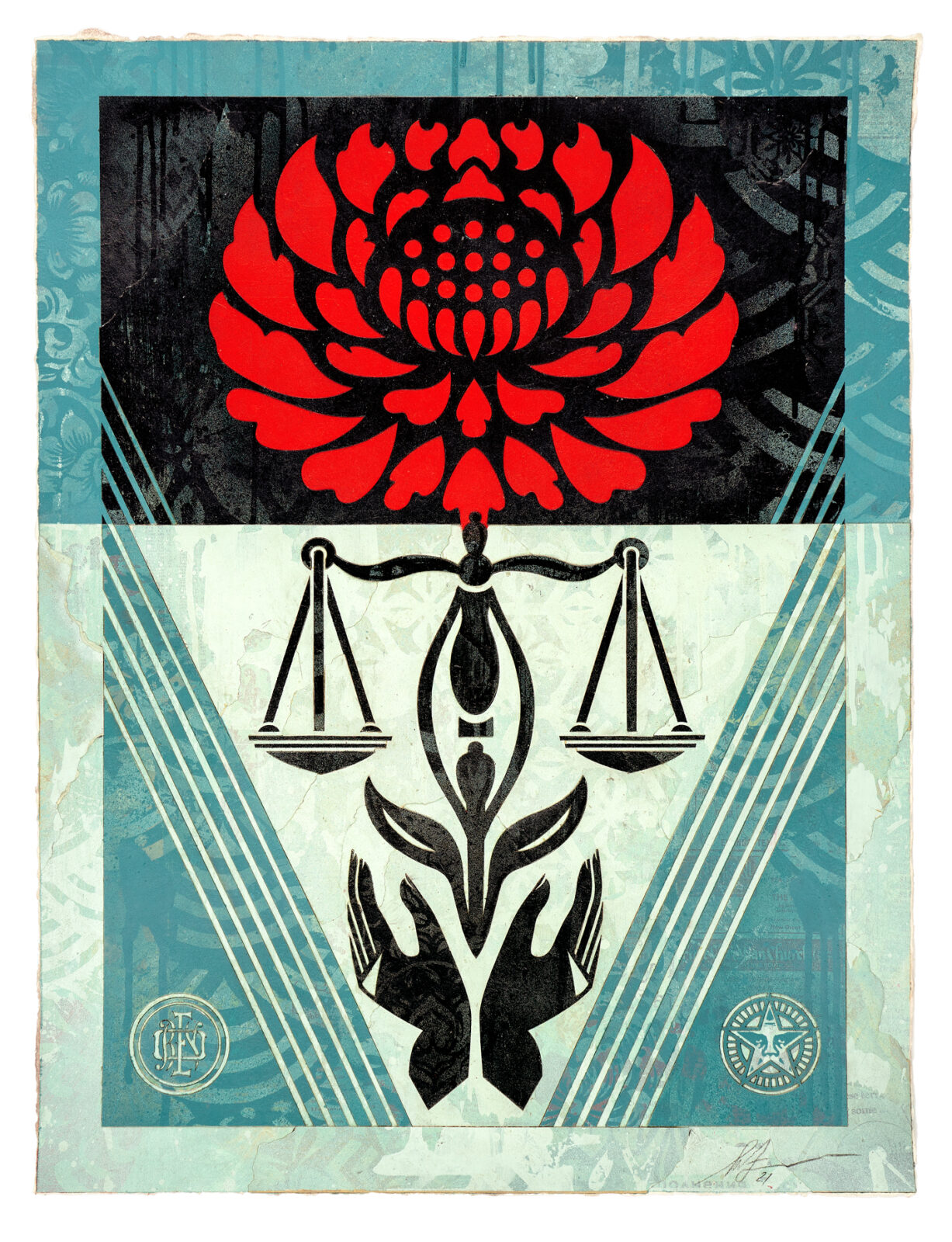 Shepard Fairey
Cultivate Justice Study (Blue), 2021
Mixed Media (Stencil, Silkscreen, and Collage) on Paper
30 x 22 in.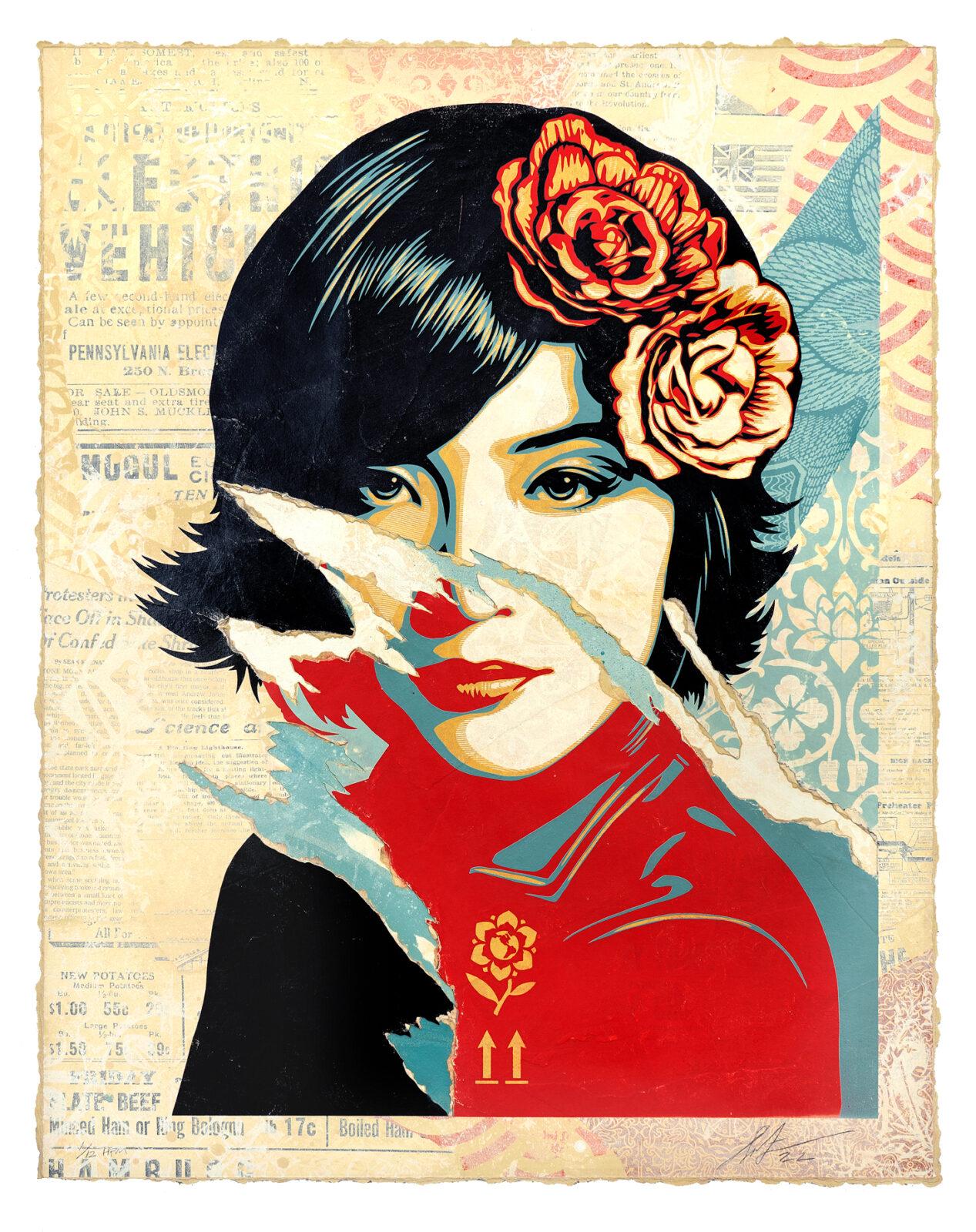 Shepard Fairey
Open Minds, 2022
Edition of 12
Silkscreen and Mixed Media Collage on Paper, HPM
29 3/4 x 23 1/2 in.