If you're in Colorado, my show Heavy Metal opens next Saturday, March 4th through April 7th at Black Book Gallery in Englewood, CO!
The show title "Heavy Metal" refers to the art pieces I have created on metal plates. I've always been fascinated by mechanical and industrial printing and more primitive methods of image reproduction like screen printing and stenciling. Printing is a very effective and powerful way to disseminate and democratize art. I love not just when form and function merge harmoniously but the idea of highlighting that symbiotic relationship.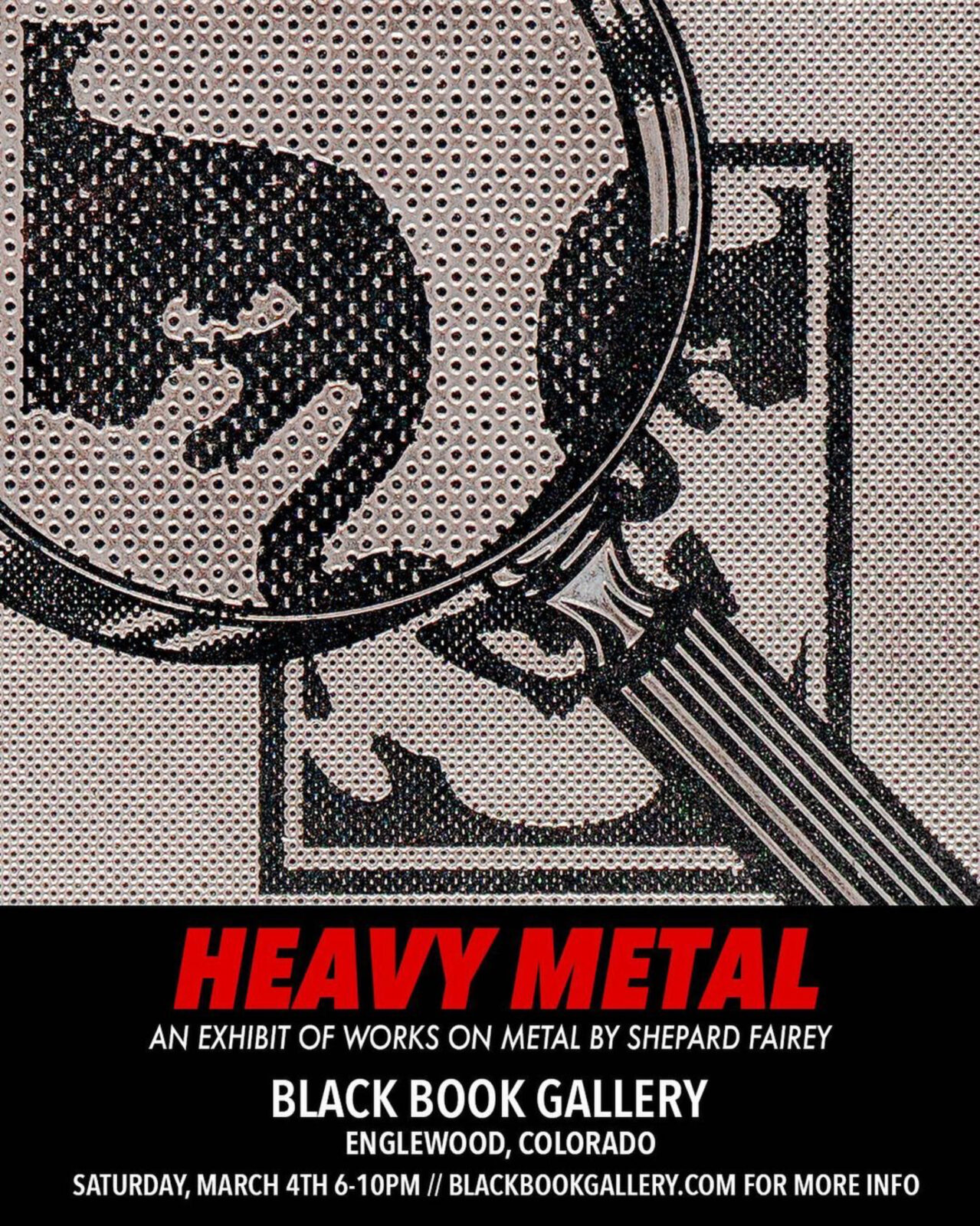 While in art school at RISD, I took etching and lithography classes and noticed how beautiful the metal plates could be, especially the thicker etching plates with acid-etched relief. In 1999 I went to see Barbara Kruger's retrospective at LA MOCA. The show featured beautiful metal relief plates usually used for letterpress or other relief printing. I was mesmerized by the weight and beauty of the metal and its implications as a means of mass production. Kruger's metal pieces inspired me, but because I could not afford to have relief plates made of my images, I set out to find a more affordable way to replicate the aesthetics and textures of a printing plate.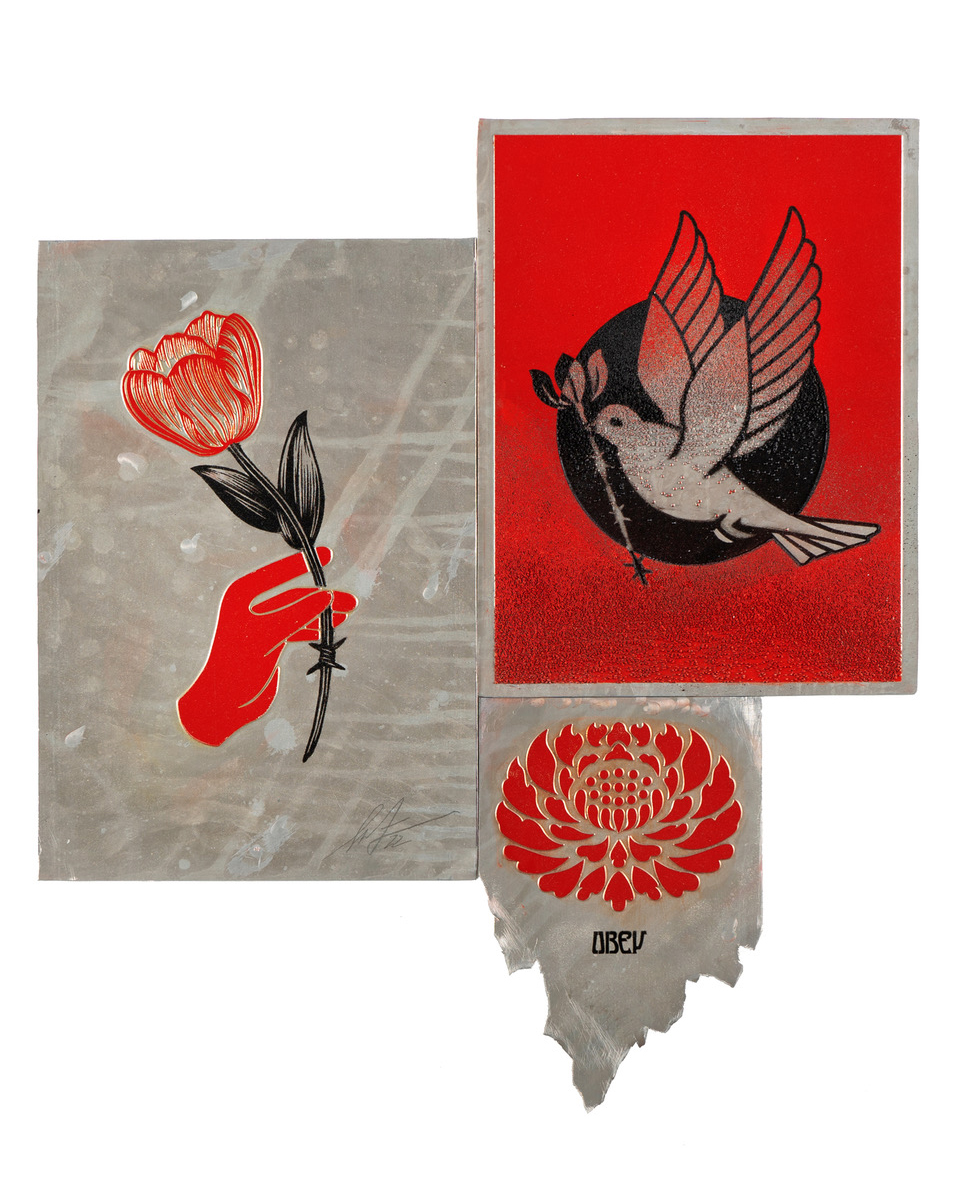 My experiments eventually led me to print with translucent acrylic ink on industrial aluminum plates that were sanded and dipped in a chemical that accelerated aging and yielded a charming patina. The results allowed the texture of the metal to remain visible through the inks. The effect looked very similar to an etching plate. I have continued with and refined this technique over 23 years. The 18×24-inch pieces in Heavy Metal span over 20 years.
I also make many letterpress prints requiring a metal relief plate, and I have transformed some of those relief plates into art pieces included in the show. The processes I use for my work logically flow from my philosophy of disseminating my art broadly. The works in Heavy Metal embody this principle by calling attention to the tools of printing itself.
–Shepard
For more info, please check out this link!