New Cover for Rolling Stone – Greta Thunberg!
March 26, 2020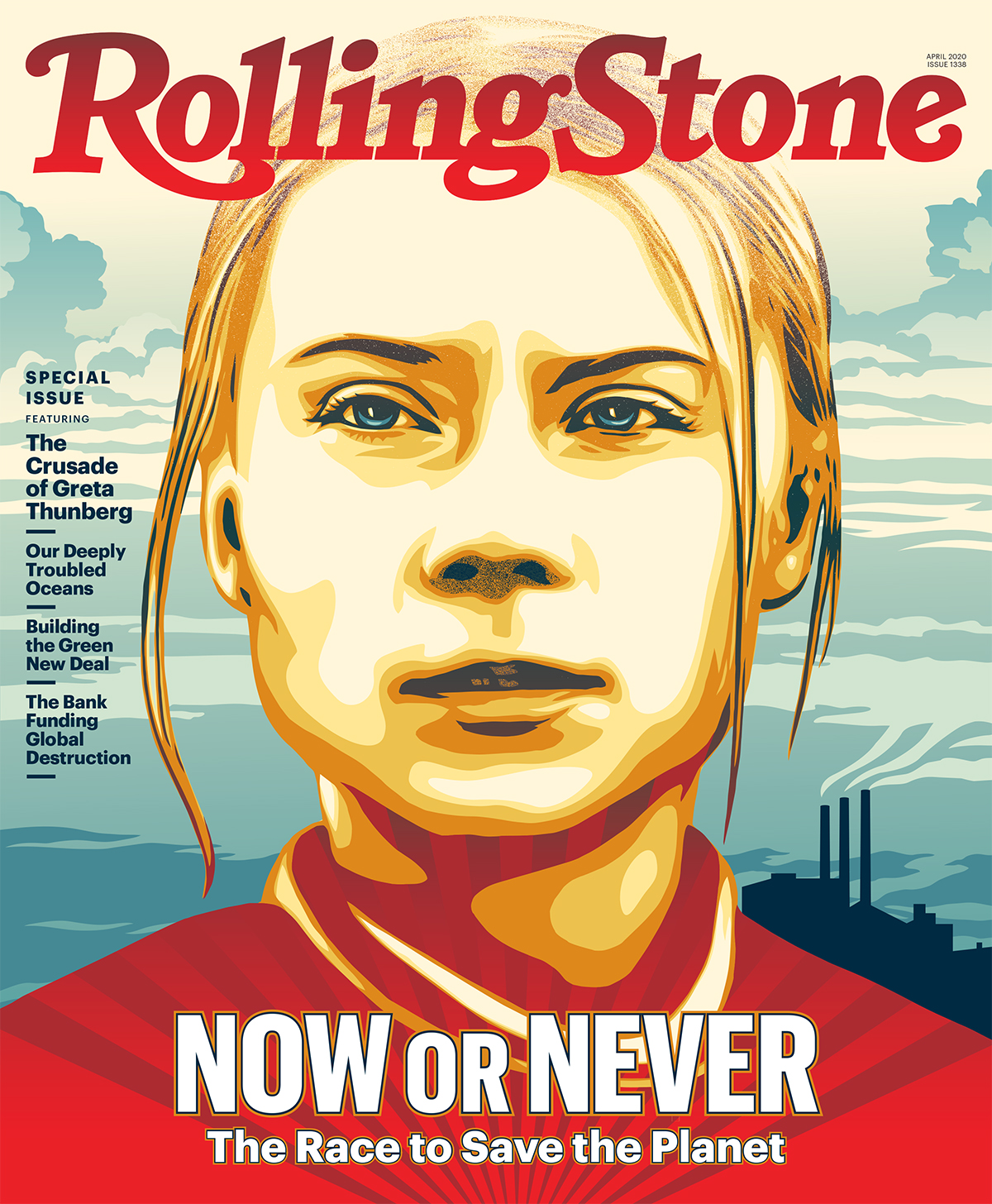 When Rolling Stone approached me about doing a portrait of Greta Thunberg for their cover, I was excited because the climate crisis and environmental destruction are issues I focus on in my work. I think Greta Thunberg is incredibly compelling and a great role model for all people and Rolling Stone is a source of excellent journalism and should be supported. The Coronavirus is deservedly getting the majority of our attention and anxiety right now. Still, I think it is important to point out that the virus has illuminated deficiencies in our systems. It has created turmoil , and all of this is a warning for the devastating collapse of eco-systems and other structures we need to remain stable to avoid global chaos that will happen if we fail to address climate change. We only have one planet, and I'm proud and grateful that Greta Thunberg has shown so much drive and courage standing up for it!
-Shepard
Check out the full story on Rolling Stone here.