Good Music To Avert The Collapse of American Democracy – Only Available for 24 Hours!
September 03, 2020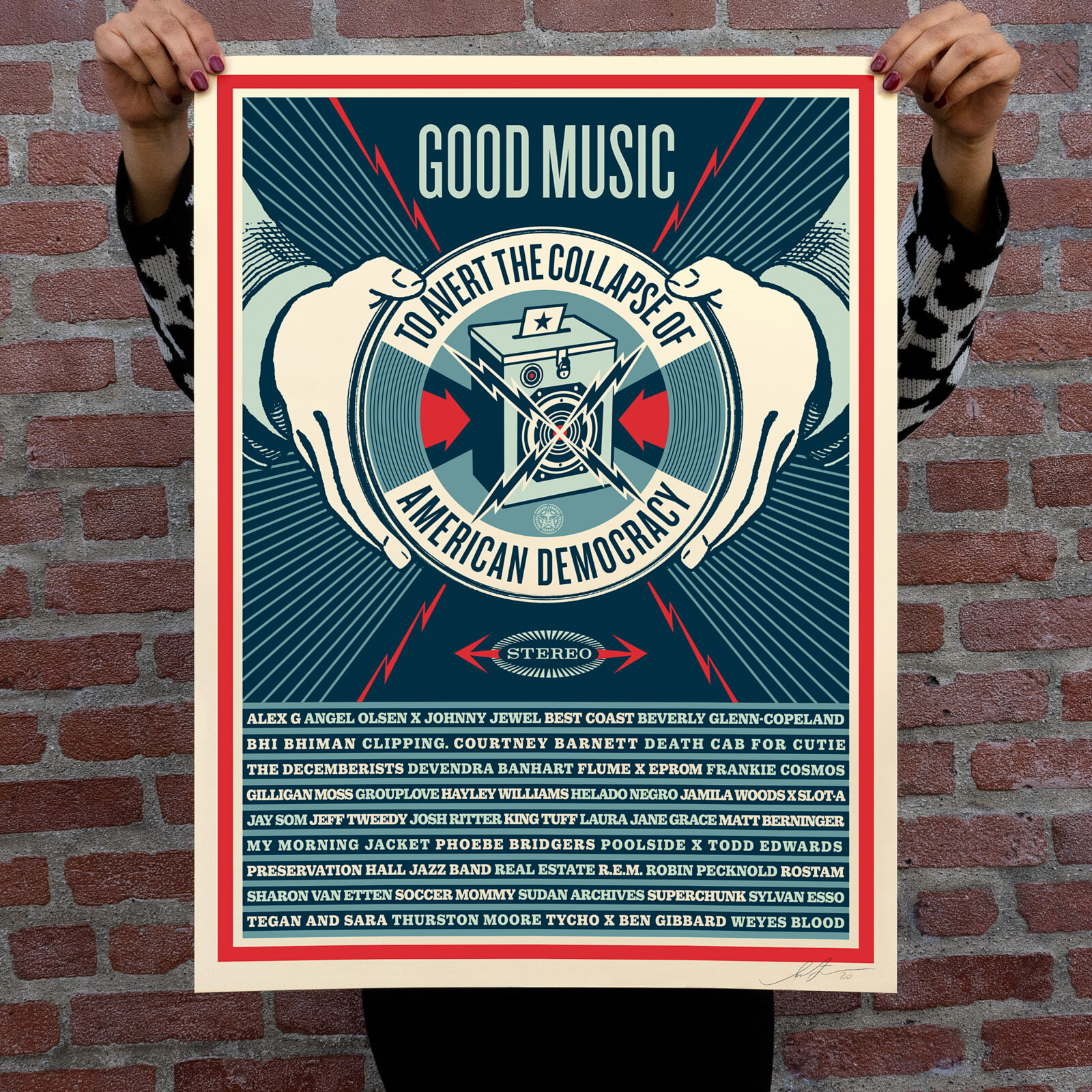 I'm excited to share the cover art and poster that I designed for "Good Music To Avert The Collapse Of American Democracy," a compilation of previously unreleased recordings from some of the most important names in music! It features never-before-heard new songs, covers, remixes, live versions, and unreleased demos from incredible artists across many genres. The album and limited edition poster (signed by me) will be available exclusively for 24 hours only, starting NOW, Friday, September 4th via Bandcamp as part of their Bandcamp Fridays initiative. 100% of the net proceeds from the album's sales will go to Fair Fight, a voting rights organization that promotes fair elections around the country through voter education, election reform, and combating voter suppression. Net proceeds from the limited edition poster (signed by me) will go to Color of Change, the nation's largest online racial justice organization. Support this important movement and get your hands on some GOOD MUSIC while you're at it! Thanks for caring. -Shepard
Visit this page to support via Bandcamp now!