MÁLAGA, Spain – The CAC Málaga museum presents Your Eyes Here, an exhibition from Los Angeles-based artist Shepard Fairey. Your Eyes Here is not just a historical overview of Fairey's works, but is a dynamic up-to-the-moment showcase of his artistic evolution influenced by music, politics – peace and war – and environmental issues. The exhibition surveys the artist's 25-year career, which includes paintings, screen prints, stencils, stickers, rubylith illustrations, collages, photographs, sculpture, and works on wood, metal, and canvas. Your Eyes Here opens to the public Friday, June 26 and runs through Sunday, Sept. 27, 2015.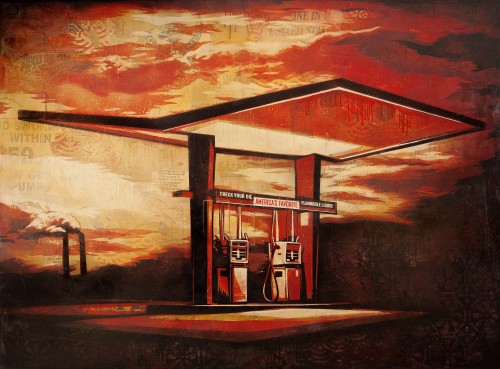 The show captures and explores the breadth of Fairey's prolific body of work. Your Eyes Here will showcase more than 200 works, including an impressive grid of Fairey's screen printed works which represent the essential form and building blocks from which his other works have developed. Fairey approaches screen prints are that they are meant to be functional in working for the street or the gallery, building an ever- expanding mosaic of cohesive images, which can stand-alone but strengthen as a larger group.
Widely acknowledged as one of the world's most influential and provocative artists, Shepard Fairey calls himself "a populist" and notoriously breaks the rules of both the contemporary fine art and street art worlds with his signature graphic style and messages. The CAC Málaga will have simultaneous shows with street artists JR and D*Face.
"After painting my eight-story mural in Málaga in 2013, I was very excited about the opportunity to return to such a beautiful city and not only do more art in the streets, but showcase a broad range of my works from throughout my career at the CAC. The CAC is a beautifully laid out space that will lend itself well to the variety of scales and configurations of my work and I'm also proud to be showing at the same time as D*Face, an artist I consider a friend and inspiration." – Shepard Fairey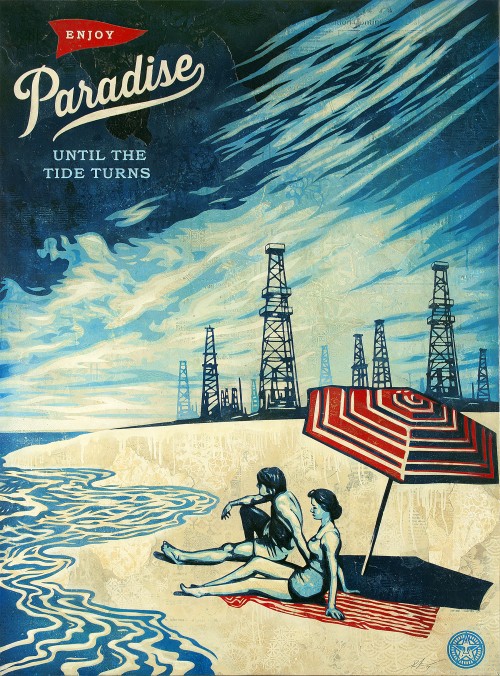 Fairey's "OBEY" art campaign entices a complacent audience to wake up. By using reverse psychology, viewers are provoked to analyze and uncover deeper meaning beyond the surface message. Fairey hopes that increased awareness will encourage the audience to take action. Your Eyes Here is an extension of that ethos of engagement and empowerment. The CAC Málaga has been a partner and advocate of Fairey's work in the streets and has previously supported a large painted mural, "Paz Y Libertad," in 2013 – then one of the largest completed by Fairey – and several other works which had a lasting and positive community impact. "Paz Y Libertad" was met with overwhelming support and remains a vibrant part of the city's aesthetic. The mural is fixed on the façade of the Colegio Garcia Lorca building. Building from this energy, Your Eyes Here is the anticipated return of Shepard Fairey to Mágala, Spain. Plans for another mural in the city are forthcoming.