I've been friends with Dante Ross for over 20 years, yet I still keep learning about his amazing contributions to the cultures I care about. We have much in common in our histories, including punk, skateboarding, hip-hop, and graffiti/street art. Dante is always at the best concerts, art shows, and parties; he knows everyone, but he is a low-key and somewhat mysterious figure. He is low-key enough that many might not know how many culturally significant things he's been a part of! Dante was in the very first Stussy ad, he helped De La Soul with their early singles and debut album, he produced music for 3rd Bass, he signed Old Dirty Bastard to his solo deal, he produced Everlast's solo albums, he helped KMD, Brand Nubian, and Busta Rymes with their early albums… and the list goes on. I effin' HATE the term influencer, but by living life with an ear to the street, Dante has been part of and created so much cool stuff it's ridiculous. His book, Son of the City, expounds on it all with vivid detail and wit, along with some candid and profound life lessons. Come hear Dante and me discuss the book (and you should buy one signed), and then we'll both DJ, plus Peanut Butter Wolf!
–Shepard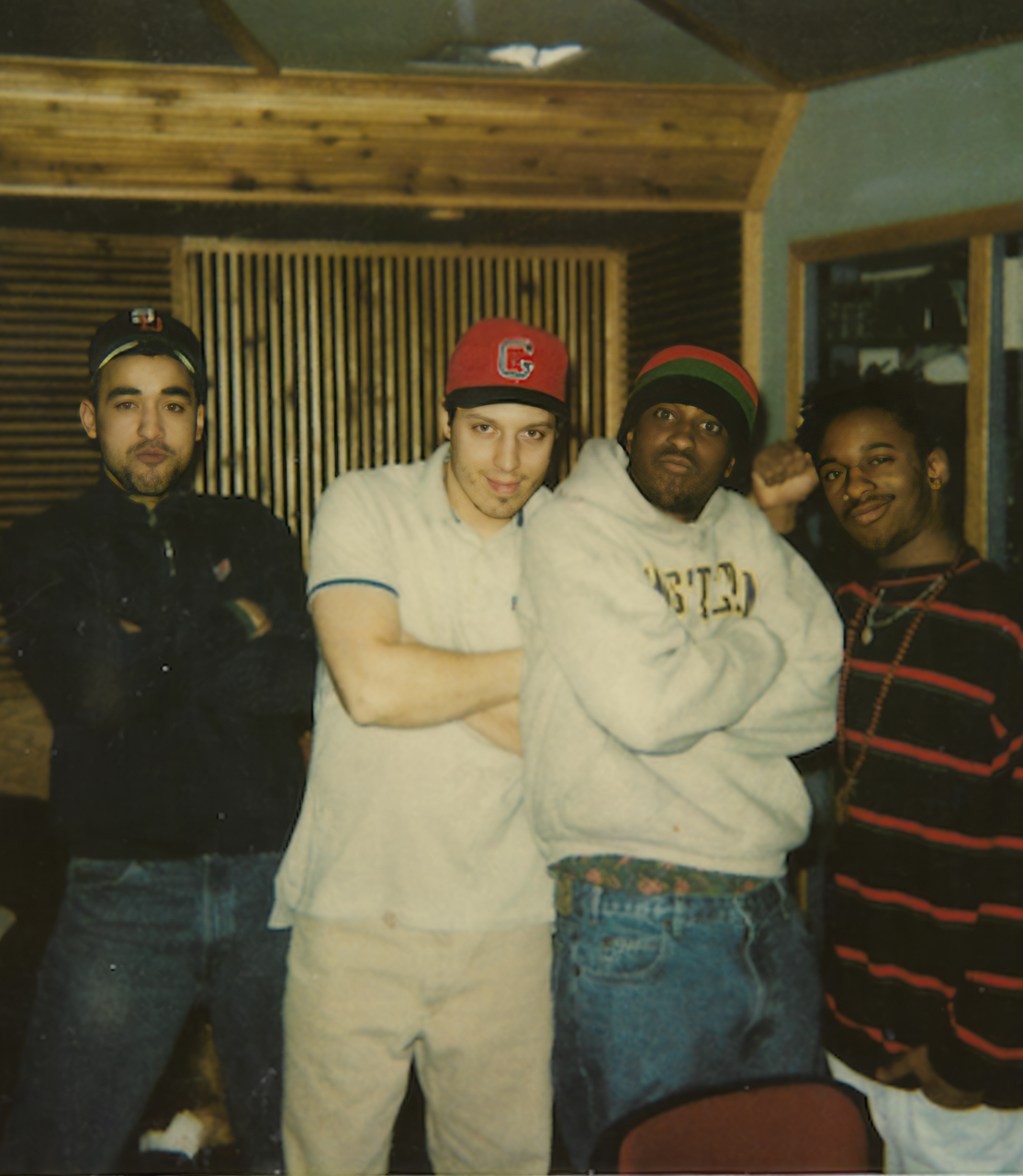 GEEBY DAJANI, JOHN GAMBLE, ZEV LOVE X & SUBROC DUMILE. PHOTO BY DANTE ROSS.
Join us Friday, December 1st from 6-10 PM in our back lot, for a book signing and talk to celebrate the release of Son of the City by Dante Ross. To kick off the event the gallery will host a talk between Shepard Fairey and Dante Ross about the book, followed by a DJ set by Shepard, and a special 45's set with Dante, Peanut Butter Wolf, and The Beatnuts one and only Psycho Les.
Books will be available for purchase at the event, along with a special promotional shirt provided by Obey Clothing. Buy one book get a free shirt while supplies last!
To attend RSVP with your first and last name, and number of guests to [email protected]