About
"This P.O.P. Wave print is a collaboration with artist and photographer Craig Stecyk A.K.A. C.R. Stecyk III. If you aren't familiar with Stecyk by name, you probably know many of the things he has done over the years. In the 1970's Stecyk was co-founder of the Zephyr surf team and a seminal creative force in the Dogtown surf and skate scene. Stecyk went on to work as a creative director for Powell-Peralta skateboards during their 1980's era of domination. In addition to creating well known iconography like Powell-Peralta's "Rat Bones" logo and the Thrasher "Skate and Destroy" typography, Stecyk was very involved in the highly influential Bones Brigade skateboard videos.
Around the year 2000 I reached out to Stecyk to get his OK to do a "Paste and Destroy"(a poster wheat-sting reference) tee shirt design inspired by his "Skate and Destroy." He gave me his blessing, and in hindsight, I'm glad I asked permission, because shortly after that I was asked to design the soundtrack package for the documentary film Dogtown and Z-Boys which featured Stecyk's photography. Stecyk didn't hate the work I did on the soundtrack package, so he let me make an illustration of legendary skateboarder Jay Adams based on one of his photos. Craig and I have remained friends and the opportunity recently came up for us to collaborate again on imagery for a mural in Venice, CA, Stecyk's stomping grounds. I have enjoyed making illustrations of waves as part of my environmentally themed art over the last few years, so I was excited to make an illustration based on Stecyk's 1970's photo of a wave curling in front the decaying Pacific Ocean Park pier (P.O.P.). The Zephyr surf team used to localize the pier and shoot the waves through its ragged pilings in poetic demonstrations of humankind and nature in harmony rather than conflict. The P.O.P. Wave is a reminder not to mess with nature unless you want to be punched back hard. In the battle of the waves versus the P.O.P., the surfers knew who would prevail."
-Shepard
"The Pacific Ocean Park pier straddled a dividing line between the cities of Santa Monica and Los Angeles. It was in equal portions: a legal quagmire; an abandoned amusement park; a venerable historic artifact; a phenomenal surfing spot, home to acres of unregulated skateable concrete; a site of endless free building materials; and blocks of free space to host any imaginable enterprise.
For a time I worked the POP enviorns for all of the above reasons. Cops from the differing municipalities were loathe to interdict there, as it constituted a jurisdictional no-man's land. So no one ever bothered me. It was a great time and a phenomenally inspirational place. This photo documents one such morning. "
– C.R.Stecyk lll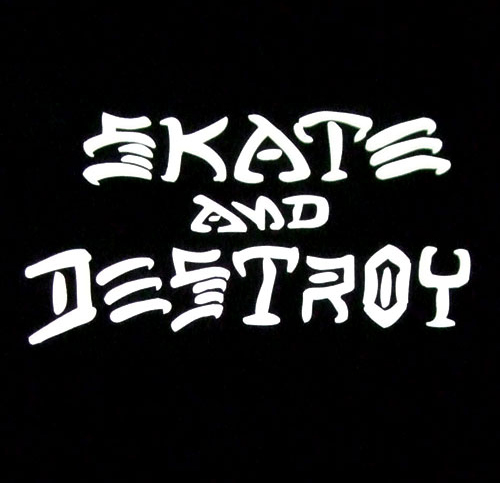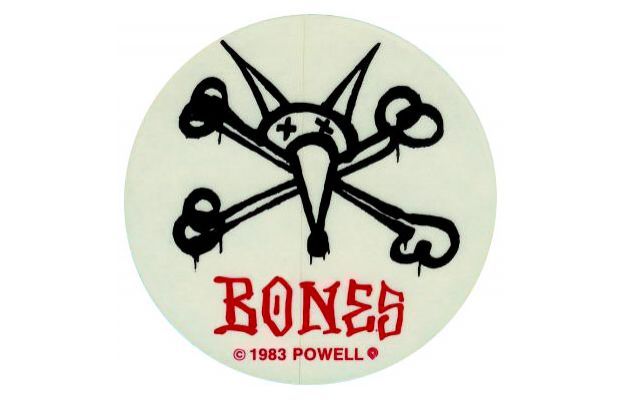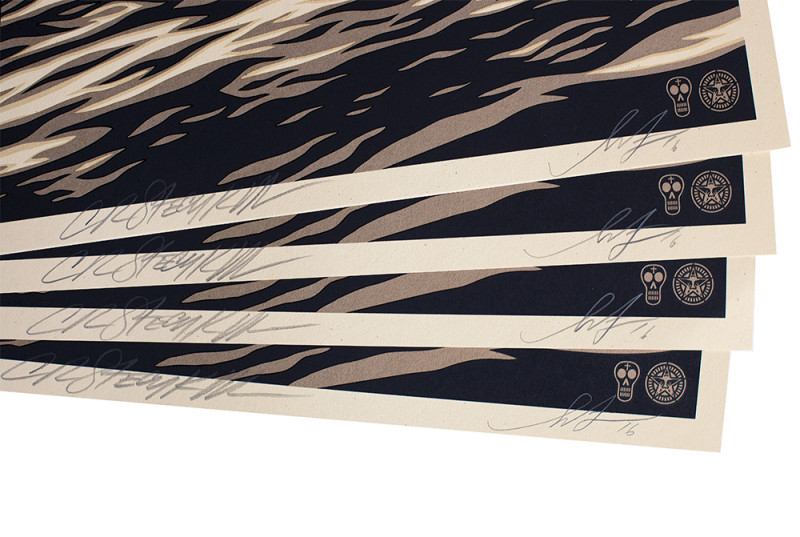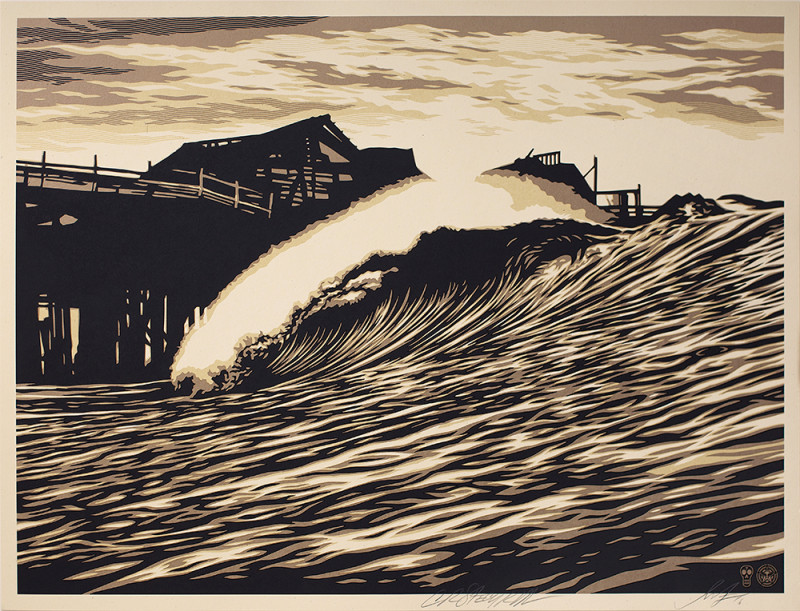 18 x 24 inches screen print on cream Speckle Tone paper.  Signed by Shepard Fairey and Craig Stecyk III.  Numbered edition of 300.  Limit 1 per person/household.
Reference Photo by: C.R.Stecyk lll