About
As you all know I'm concerned about the future of the planet. My political stance on protecting the planet is driven by my concern for the quality of life for future generations, not by any financial benefit for me. When you look at the true motives of those who deny climate change, they are transparent in their greed or their political benefit for those aligning themselves with certain corporate donors. The correlation between Carbon emissions and climate change is virtually unanimous in the scientific community. I'm not an alarmist, but I do think people need to understand reality… check out some of the info on this NASA site: http://climate.nasa.gov The government does not want to send citizens into panic and hysteria, so I imagine these stats err on the mild side. If you aren't a bit concerned, what is it going to take… Florida, New Orleans, and NYC submerged?
Proceeds from this print will go to the NRDC to aid in their efforts to influence legislation to protect the environment. Thanks for caring.
-Shepard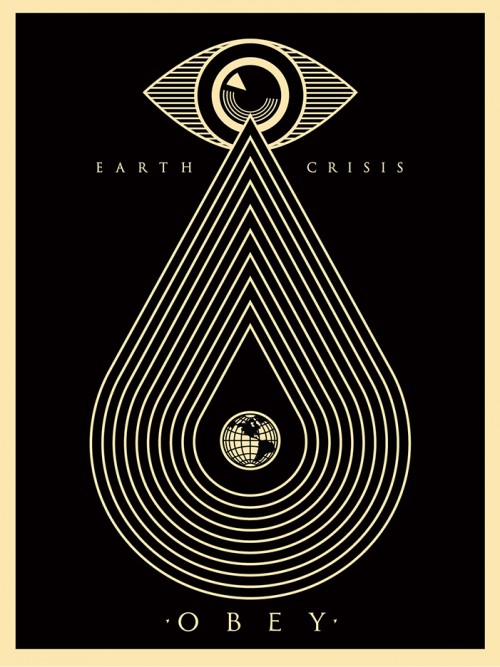 SOLD OUT
18 x 24 inch screen print on cream Speckletone paper. Signed and numbered edition of 200. Limit 1 per person/household.
A portion of the proceeds will benefit the NRDC. $50.
Release date: December 15, 2014 at a random time between 10 and 11am PST in PRINTS