God Save the Queen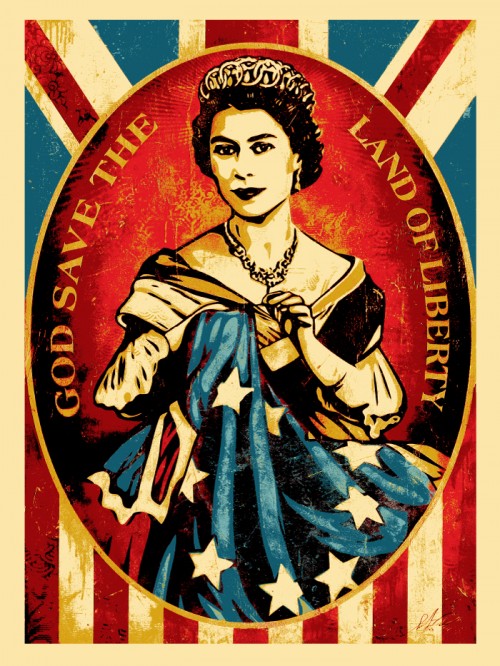 SOLD OUT
18 x 24 inch screen print.  Signed and numbered edition of 450.  Limit 1 per person/household.  The first 200 prints are included in the Americana Box set previously released and sold out.  Limited numbers available.
Release Date: 9/13/12 at a random time (Pacific Standard Time)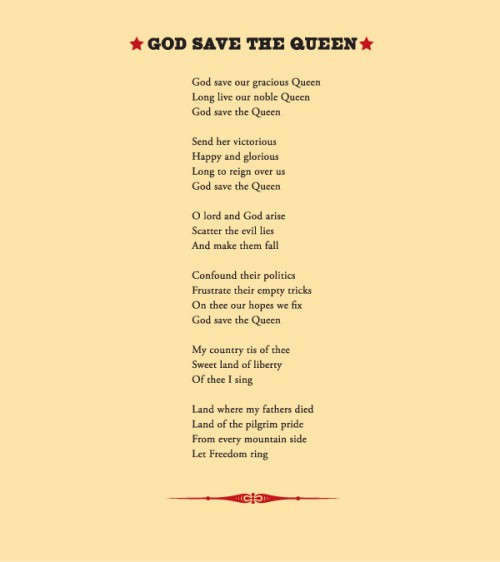 Lyrics for viewing only, not sold or part of the print.