If gun violence concerns you, please take advantage of this LAST CHANCE to support
IMAGINE Peace Now!
Anti-Violence Art Catalog via kickstarter:
CLICK HERE.
The Innovative Merger of Art & Guns to Inspire New Expressions, or I.M.A.G.I.N.E. PEACE NOW Exhibition, is a call to arms, hearts and hands to artists to initiate conversations regarding the gun violence so prevalent in American culture today. Boris Bally, who's spearheading the project, has started a Kickstarter campaign to raise funds for an Anti-Violence Art Catalog / Coffee Table Book to coincide with the IMAGINE Peace Now exhibition opening in November of this year. The comprehensive catalog features work by world class metal artists from 6 different countries.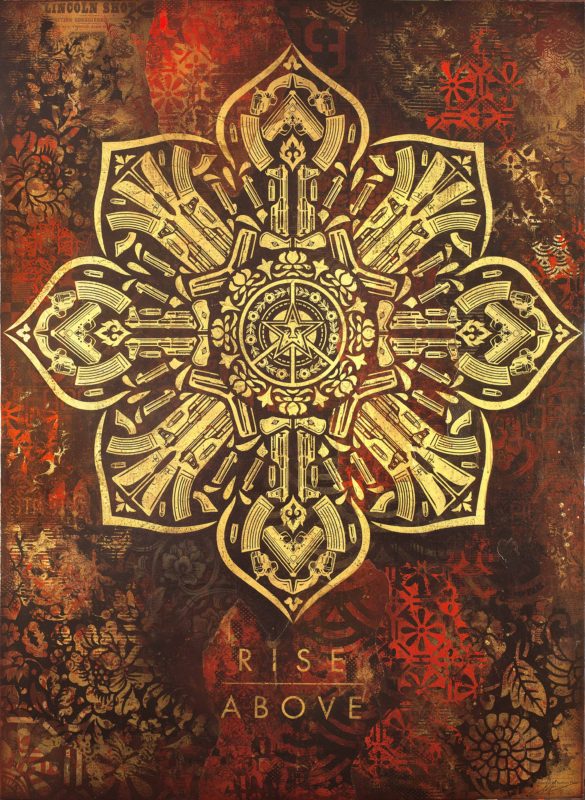 From the Archives, 2015 Caliber Rise Above Canvas (Not Included in Catalog)