The Human Trial
OBEY supports grassroots movements. A friend of mine is trying to do just that with a documentary called The Human Trial. The film follows the patients and scientists of a clinical trial that looks like it might find the cure for diabetes. Diabetes hits home for me, literally, as I'm a type 1 diabetic.
My contribution to this getting this film made is the movie poster I've designed. You can participate in changing the world through art by clicking this link and getting involved.
THE HUMAN TRIAL: Click here to get a print.
-Shepard
The Human Trial: Sizzle Reel from Vox Pop Films on Vimeo.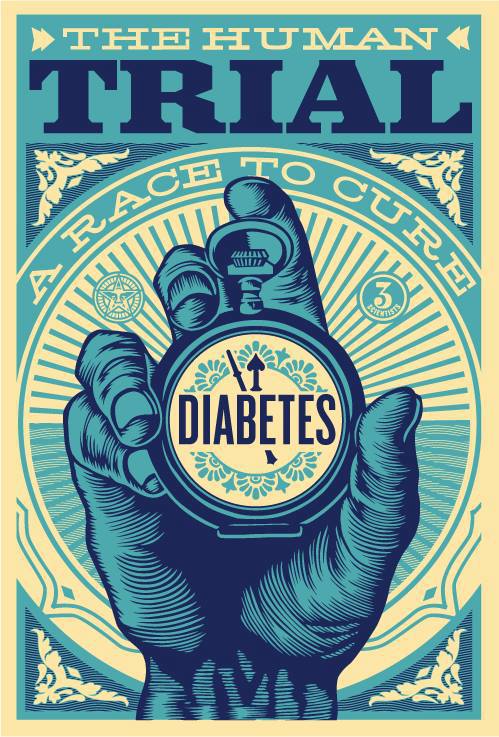 The Human Trial documentary deserves all the support people can give it, bringing world attention to finding a cure for diabetes.
-Shepard