Houston and Bowery Wall
If you are in New York please come by and check out the mural we just finished. It is on the corner of Houston and Bowery. The mural will be up for six months to promote the May Day show here in NY at Deitch projects. If you see us around New York, don't be afraid to say hello. Some of us are very friendly, Especially the guy in the orange hat.
We have some more photos on facebook.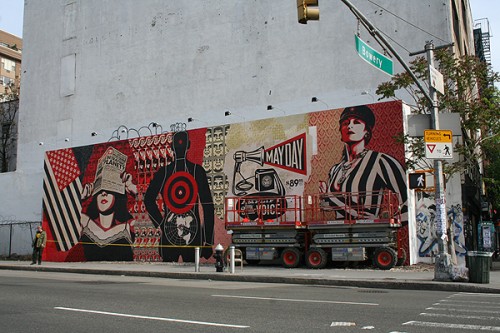 Image from of Arrested Motion
More Press about the wall: Arrested Motion, Streetsy, Wooster Collective, Brooklyn Street Art, Freshness, Animal New York